Lili Reinhart Writes 'Poem' For Cole Sprouse's Birthday Amid Breakup Rumors
By Regina Star
August 4, 2019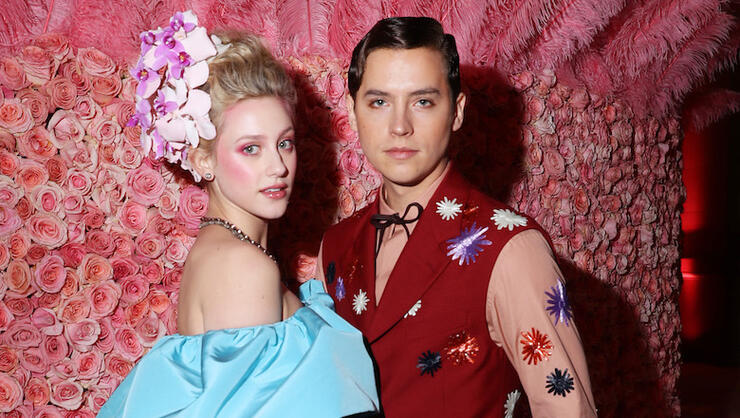 Lili Reinhart still has a whole lot of love for Cole Sprouse.
On early Sunday morning (August 4), the actress honored her Riverdale co-star, who celebrates his 27th birthday today, with a heartfelt message. In the post, Reinhart expresses — or at least attempts to — her admiration and love for Sprouse with a poem, of sorts, she wrote for her sweetheart.
"I tried to find a poem that I could send to you. Because my words were failing me. But I searched and found nothing that did you justice. All of these love poems can't get it right. No one else's words could ever fit. They haven't known the fortune it is to love you. -sappy nighttime birthday poem for @colesprouse," Reinhart wrote in the caption, along with a photo of the birthday boy in a yellow outfit, before wishing Sprouse a "Happy birthday" on her Instagram Stories.
Reinhart's birthday shout-out comes a week after the couple, who reportedly suffered a "very messy" breakup this month, appeared to address the gossip on Instagram.
The duo blasted the rumor on their respective Instagram accounts by unveiling the latest cover of W magazine, which depicts Sprouse and Reinhart as vampires. "UNPRECEDENTED: Cole Sprouse and Lili Reinhart consume the flesh of 'reliable sources' to fuel their bacchanalian sex cult," the actor captioned his post, as his girlfriend chimed in with a hilariously sarcastic caption of her own which reads: "BREAKING: A reliable source has confirmed that none of you know s--t."
Bottom line: Bughead lives on.
Photo: Getty Images
Chat About Lili Reinhart Writes 'Poem' For Cole Sprouse's Birthday Amid Breakup Rumors