Russell Dickerson's Diving Board Trick Goes 'Horribly Wrong': Watch
By Lindsey Smith
August 6, 2019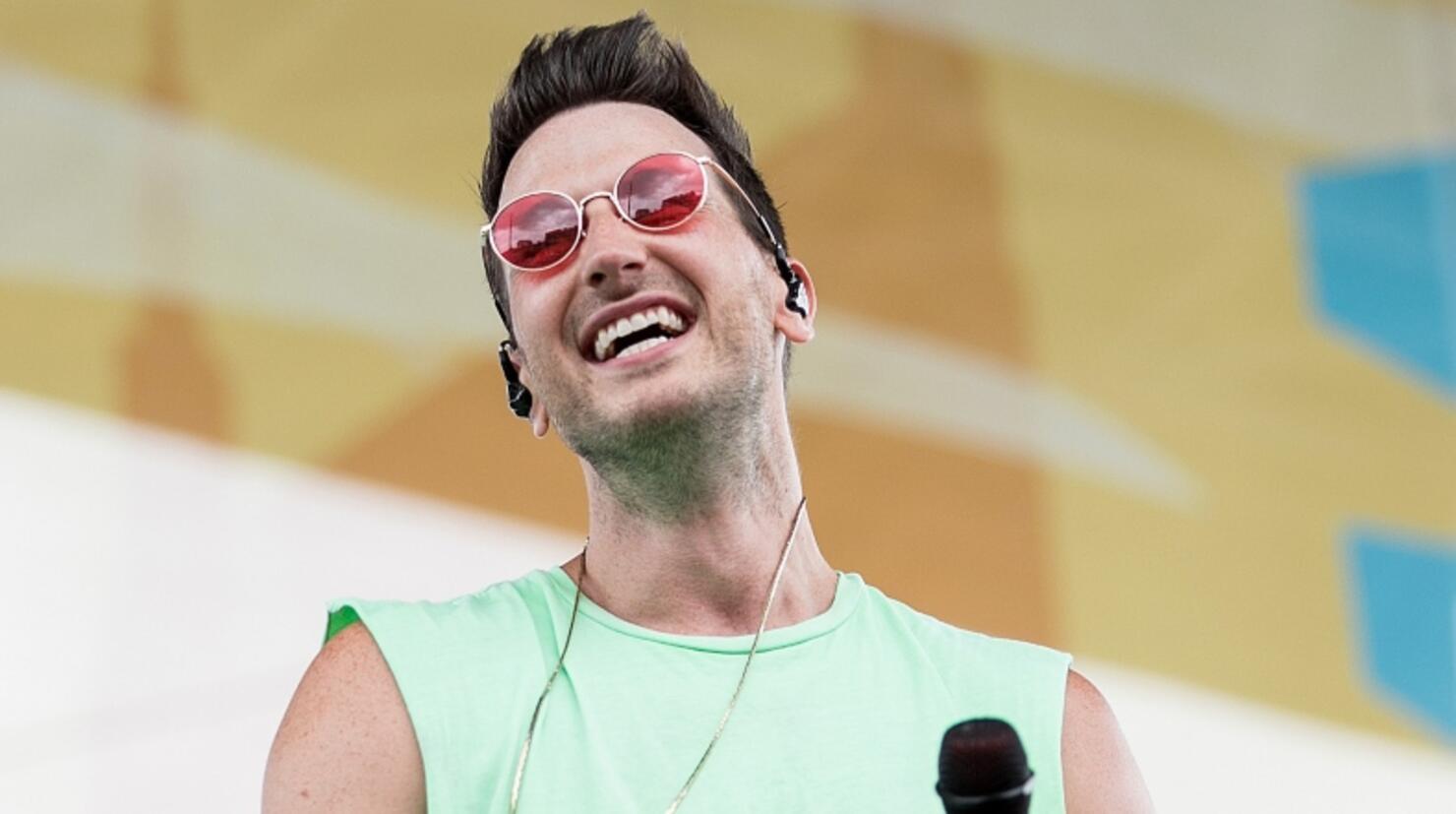 Russell Dickerson took some much needed R&R between tour stops with Thomas Rhett to soak up the sun by the pool and practice his diving board moves.
The "Blue Tacoma" singer uploaded a video to Instagram on Monday (August 5) showing himself jumping off a diving board. There's just one slight issue with his video: he does not nail the jump.
Things look pretty promising in the slow-mo footage, until Dickerson is about to leap off the diving board. The country singer seemingly loses his balance and instead of gracefully jumping into the pool, he slides off the diving board and whacks the back of his thighs on it — ouch! As you'll see in the video below, to make matters even worse, he also has an audience of kids watching the embarrassing moment. 
Luckily, he found some humor in the situation and not only posted the hilarious fail but captioned it, "When 'do it for the gram' goes horribly wrong...."
Tons of country stars flocked to the comment section of the post with the funniest replies. Carly Pearce was blunt with a "Holy ****!!!!!" while Florida Georgia Line's Brian Kelley wrote, "maybe my worst nightmare other than spiders and teeth work lol." Then there's Thomas Rhett's wife Lauren Akins who said, "Also.....the amount of children just watching you in horror has been brought to my attention and I'm now crying laughing."
On Tuesday (August 6), Dickerson updated fans on the aftermath of his diving board fail and posted a photo to his Instagram Stories of two huge nasty bruises on his thighs and back of his knees. Here's to a quick recovery!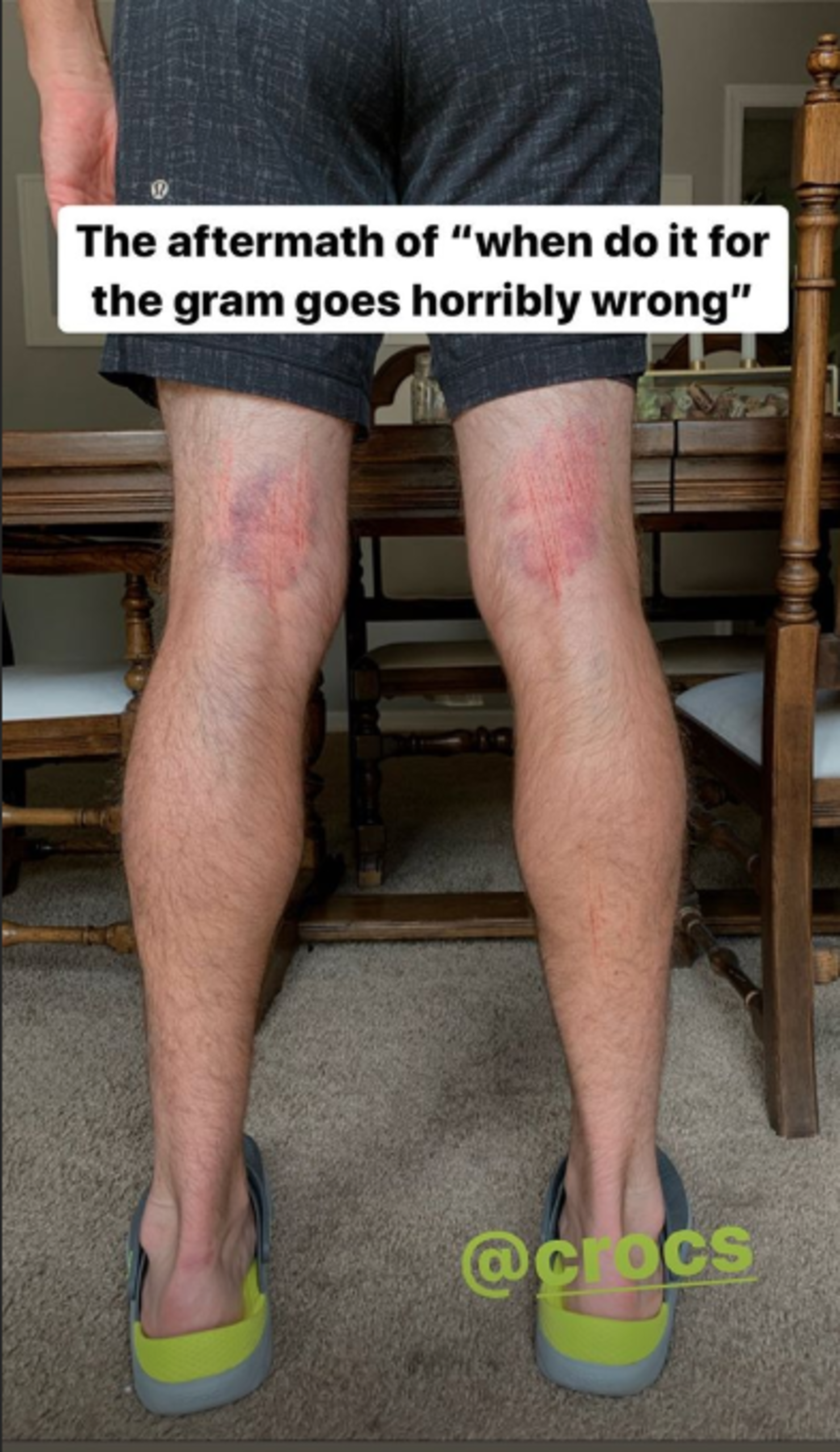 Photos: Getty Images/Instagram