TOOL Fans Made Convincing Argument For Streaming, Maynard James Keenan Says
By Andrew Magnotta @AndrewMagnotta
August 6, 2019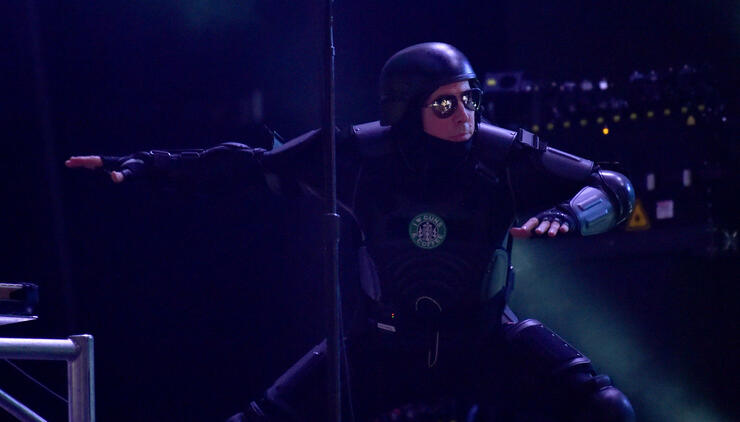 Tool singer Maynard James Keenan has often taken the brunt of the blame for the band's lack of creative output in recent years.
While Keenan does not abdicate blame, he painted a more holistic picture of Tool's inner workings during last week's interview with Joe Rogan.
After announcing the title of Tool's forthcoming album and relating the news that Tool's music would finally be available on music streaming services, Keenan explained that the band's democratic decision-making policy leads to a lot of ties that are hard to break.
Keenan acknowledged that Tool did actively oppose streaming for a time, using the argument that the band wants fans to enjoy its music in a sequence. But as he told Rogan, that argument completely fell apart.
"People were like, '[A sequence] like you play them live?'..." he explained, indicating an important revelation.
"We've never played an album start to finish [in concert]," Keenan added. "...And away we go, it's out there in the ether."
The singer did not elaborate on why Tool came to the decision to embrace streaming now. He suggested the band simply didn't discuss it for a long period of time.
It's hard to believe the timing wasn't right. With Fear Inoculum due out August 30, and a new song to be released imminently, August 2019 is certainly the month of Tool in the rock and metal realm.
Photo: Getty Images
Chat About TOOL Fans Made Convincing Argument For Streaming, Maynard James Keenan Says