Beyonce's Officially A National Treasure— Portrait Will Hang At Smithsonian
By Lauren Crawford
August 7, 2019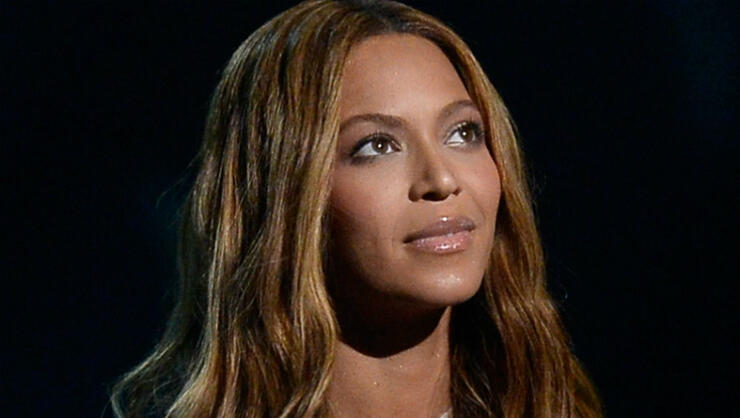 A national treasure indeed!
Beyoncé's historic Vogue portrait, shot by rising photographer Tyler Mitchell, is on its way to the Smithsonian National Portrait Gallery in Washington, D.C.
The 24-year-old photographer's now-iconic shot of Queen Bey, which was for Vogue's all-important September issue last year, left its mark on history in more ways than one. Not only did the cover photo mark the first time an African-American photographer has shot a cover for the 125-year-old fashion publication, but Tyler also became one of the youngest photographers to ever shoot a Vogue cover.
"A year ago today we broke the flood gates open," the photographer announced on Instagram Tuesday (August 6) alongside the photograph of Beyoncé in a gold Valentino dress and Philip Treacy hat. "Since then it was important to spend the whole year running through them making sure every piece of the gate was knocked down. And now I'm glad to share this picture is being acquired into the Smithsonian National Portrait Gallery's permanent collection"
Concetta Duncan, a spokeswoman for the museum, confirmed the portraits acquisition, but said it's not yet known when the photo will be on display or how long it will remain at the museum, per the New York Times.
"We are delighted to acquire this magnificent portrait of Beyoncé," Leslie Ureña, associate curator of photographs for the museum, said in a statement. "This particular work brought us closer to Beyoncé's words, appearing within the magazine's pages, and showing us more of the historic shoot."
Last year, Tyler — whose gone on to shoot for Marc Jacobs, Dazed magazine, the FADER, and even Vogue's May 2019 cover for Zendaya— opened up about his experience working with Beyoncé. "When she sat down for me there was immediately the kind of comfort level you'd have with a friend, which was quite unexpected," he told Vogue. "You'd imagine someone as famous as Beyoncé to be protective of her image, but she was really an open book — and that's exactly what you want as a photographer. It's funny because I'm pretty sure she headlined the first concert I ever went to, when I was maybe eight or nine, so you could say we met in a past life."
And when it came to making history, he told the fashion magazine, it was a long time coming. "For so long, black people have been considered things," he said. "We've been thingified physically, sexually, emotionally. With my work I'm looking to revitalize and elevate the black body."
Photo: Getty Images
Chat About Beyonce's Officially A National Treasure— Portrait Will Hang At Smithsonian