Aaron Carter's Family Fears He's Suicidal, Calls Cops
By Hayden Brooks
August 8, 2019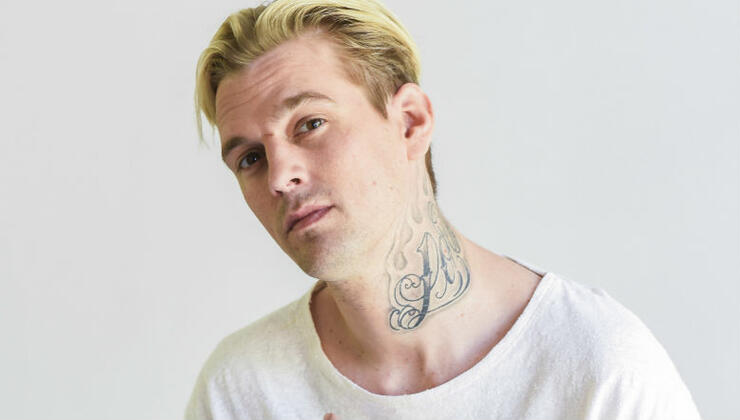 Aaron Carter's inner circle fears that the former child star is a danger to himself, so a family member called the cops to perform a welfare check, as per TMZ.
On Thursday (August 8), the celebrity gossip outlet reported that authorities stopped by his Lancaster home on Wednesday morning due to concerning statements that Carter made last week around the time that he and his girlfriend, Lina Valentina, broke up. The family member, who called the authorities, was worried that the 31-year-old star was going to take his own life or hurt someone else. They also feared he was doing drugs and might overdose. While Carter was not home at the time of the visit, law enforcement sources revealed that he did ultimately meet with them and they determined all was fine.
Meanwhile, sources close to Carter revealed that the singer is upset that his former flame potentially had a hand in sending authorities to his residence. Despite their breakup, Valentina was staying at his house after they called it quits and was kicked out on Wednesday. Needless to say, she was not happy with the move. Carter's attorney has since told TMZ that the star would like a "smooth breakup" and has threatened legal action against her if she doesn't back off.
Earlier this week, Carter made headlines after he was accused of adopting dogs and selling them for profit. While it's not against state law, the L.A. County Animal Care and Control admit they certainly frown upon the practice.