Farmer's Unique Marriage Proposal Using Cow Leaves The Internet Disturbed
By Dave Basner
June 6, 2020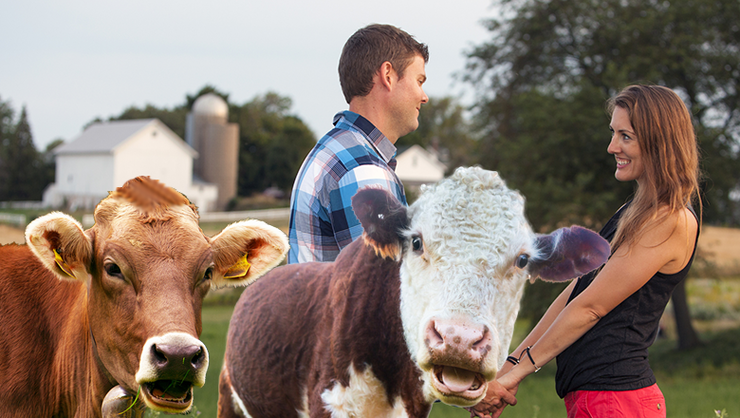 When it comes to a marriage proposal, most people want it to be incredibly memorable. Whether that means an entire fun-filled day leading up to going down on one knee, or just an elaborate and emotional speech ahead of popping the question, some of the best proposals are unique ones. However, there might be such a thing as too unique.
A post on the Facebook group "That's It I'm Ring Shaming" is going viral because it shows the interesting way one hopeful groom-to-be asked his future wife to marry him. The young dairy farmer actually used one of his cows to help with the proposal, putting the engagement ring on the animal's udder.
Plenty of people, including the one who posted the photo, were both disturbed by the image and critical of the ring itself.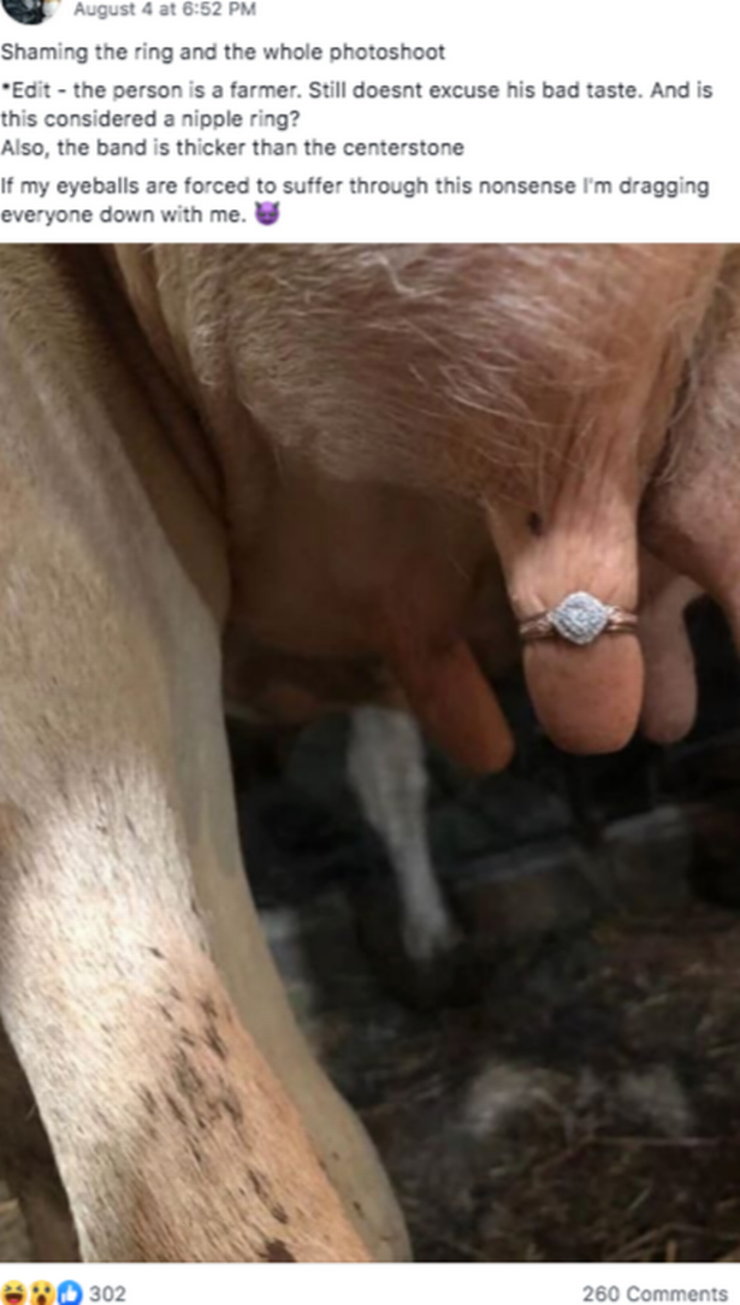 One person commented, "This is UDDERLY terrible. Sorry had to go for it. But really this is gross." Another wrote, "Who would think this is a good idea?" Someone else joked, "He's really trying to milk the proposal."
When it came to the ring itself, the haters proudly shared opinions like, "The ring is a mess of clusters and the band is too thick. Like the person thought how can I make this ring bigger without spending any more money."
Many commenters wondered how the ring would fit his future bride's finger, noting, "Is that a tiny udder or a rather large ring?" and "Oh my god. How big is your finger that you can fit your ring on a teat?"
No word on if she was moo-ved enough by the gesture to say yes.
Photo: Getty Images