PnB Rock And XXXTentacion Are Kids Again In 'Middle Child' Video
By Katrina Nattress
August 8, 2019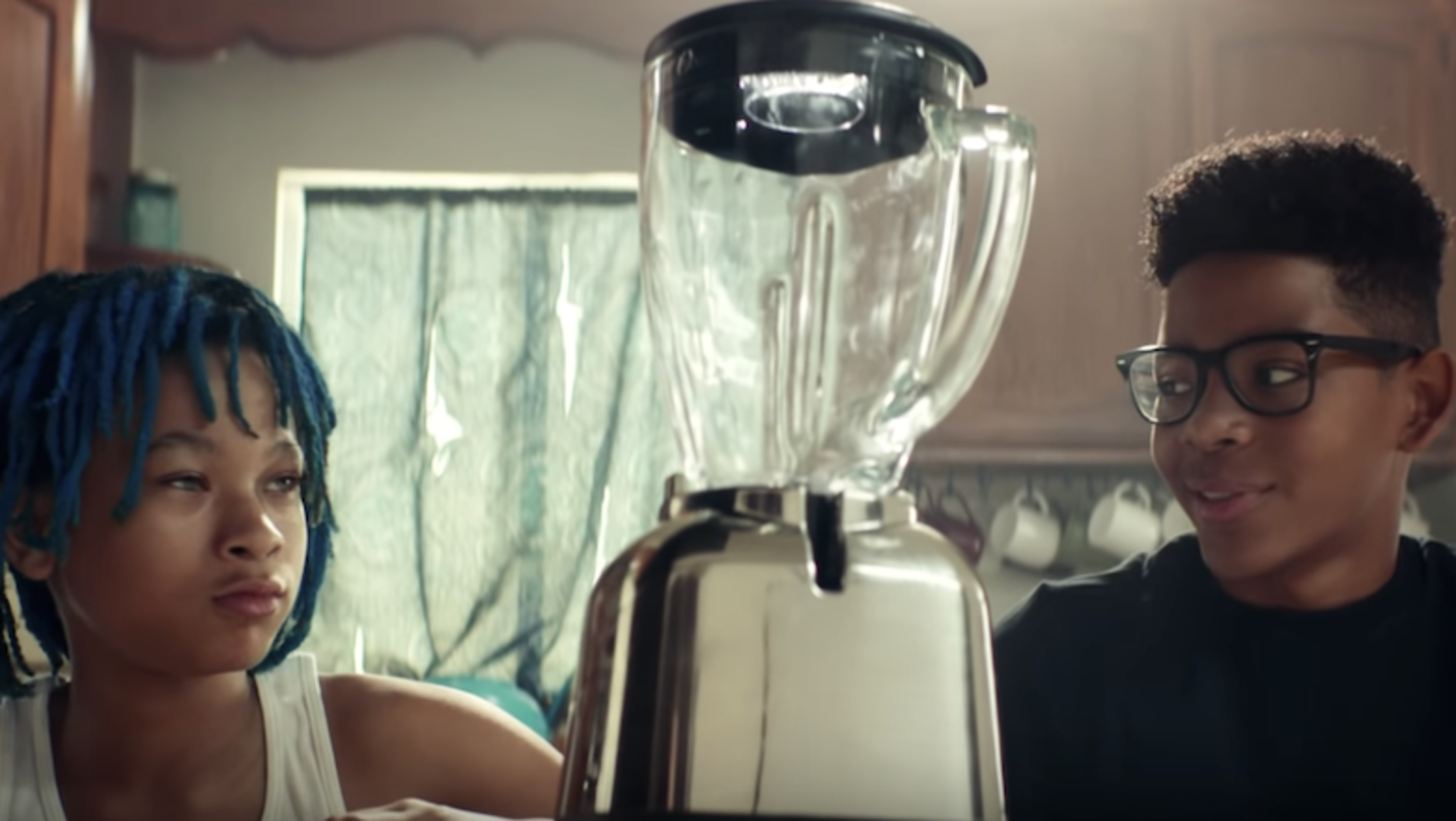 Because XXXTentacion is no longer with us, PnB Rock had to get creative when it came to representing his friend in the video for their collaboration "Middle Child," and what he came up with us brilliant. The rapper found two child actors who bear a striking resemblance to himself and the late musician. Those kids play the friends in their youth, as they start a Trap Juice stand in order to gain the attention of a pretty older woman in the neighborhood.
PnB Rock also appears in the clip by himself, crossing his arms to form an "X" at the end.
See if the business savvy kids succeed in their mission below.
Last June, XXXTentacion was tragically shot and killed in Florida at the young age of 20. Earlier this year PnB Rock released a double album called TrapStar Turnt PopStar, which includes "Middle Child" as well as a remake of X's "Now or Never."
"It's an emotional type of song," he exclusively told iHeartRadio. "I made this song on the day I had recently come home from prison, and the following morning, I had lost one of my friends; a young guy that was close to me. He got shot like 19 times. So instead of me doing a regular trap star PnB and just going to the blocks, strapping up, going crazy, I was like, 'No, I'm gonna take all this energy and go into the studio.' I got a session at one of my favorite studios in New York, Blast Off, and I just went there. On my way up there, I was listening to a friend of mine, his album. Rest in peace Jahseh, XXX. Him and his friends, Members Only, they dropped the album, and on that album there was a song called 'Now or Never.' And on that particular song it was like ... It just spoke to me. It was a song that I related to. And, I just wanted to remake it. So, I got their permission, of course, structured the song with me and my engineer; me and Nick, and also Peter. We sat there all day making this beat like from the sample. We sampled their voices, we picked different melodies, we created it on the piano. This was like all hands on [deck]. That's why it's one of my favorites. And it's like after we made the beat, I literally went in there and just talked about everything that I was going through."
PnB Rock is also featured on Ed Sheeran's new collaborations album. He and Chance The Rapper join the pop star on "Cross Me."
Photo: YouTube