KISS's Gene Simmons Immortalized As A Pokémon
By Andrew Magnotta @AndrewMagnotta
August 8, 2019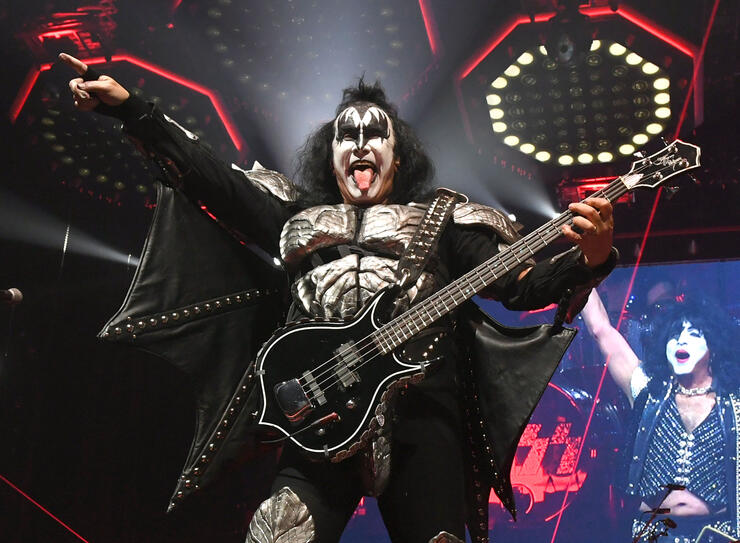 Pokémon has unveiled a new character for the upcoming Pokémon Sword and Pokémon Shield games that was apparently inspired by KISS, particularly bassist Gene Simmons.
Now that we think of it, this was bound to happen at some point. Kiss fans are everywhere, so it's no surprise that the developers of the game decided to nod to the band with one of their new creations: "Obstagoon."
Players won't be able to catch an Obstagoon from the start; they'll have to evolve it from the raccoon/weasel-looking Pokémon "Zigzagoon," which turns into "Linoone" and finally, the fully-realized tongue-wagging rock star Galarian Pokémon modeled after Simmons.
Off in the distance...Is that a cease-and-desist being drafted?
Simmons is aware of the new Pokémon and apparently first caught wind of it via Twitter. He at first replied with an inconclusive "welp," but then issued a more gracious statement to Newsweek.
"Pokémon has been a part of our household for decades, ever since our kids first discovered them," the Rock and Roll Hall of Famer said. "And to see Pokémon pay homage to KISS is flattering."
The bipedal Obstagoon fits a similar physical profile as Simmons does in his full stage regalia. Lesser evolved versions Zigzagoon and Linoone also nod to Kiss front man Paul Stanley with the star-shaped dark spots around their eyes.
The adorable little Zigzagoon even does a cute little dance, as shown by one user.