KISS Selling Book Celebrating The Band's Merchandise
By Andrew Magnotta @AndrewMagnotta
June 6, 2019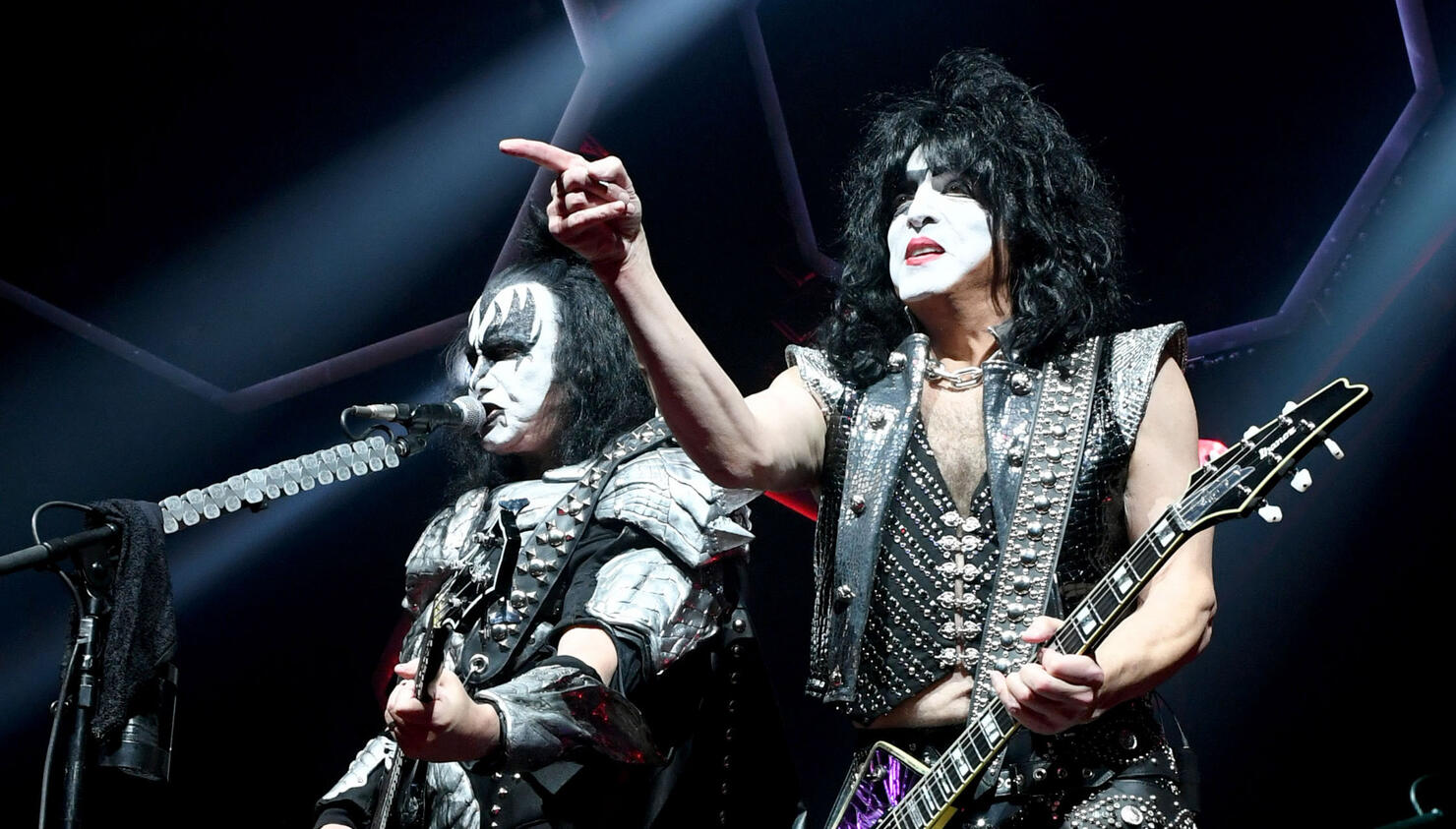 KISS is legendary for its unscrupulous pursuit of the dollar by seemingly any means necessary.
With that in mind, Kiss has cashed in over and over again with licensing and merchandising deals that offer Kiss-themed versions of products most self-respecting artists wouldn't touch, like air guitar strings, toilet seats, condoms and, of course, caskets.
But the band has always embraced the camp (and inherent collectibility) of its merchandise, so it makes sense to take it to the next level and celebrate Kiss's kommercial kareer with a koffee table katalog book of merch.
KISS: The Hottest Brand in the Land contains 390 pages of full color photos of the most iconic, best-selling and beloved Kiss collectibles.
We're talking "lunch boxes, clothing, comics, trash cans, belt buckles, tour books, mirrors" and more of every Kiss-branded item the band has released to date, the band explained in a statement.
The Hottest Brand in the Land is available for pre-order now. The first round of books are expected to ship later this summer.
The standard edition of the book goes for $99. A limited deluxe edition with a special foil cover and other extras is $149. Versions of the book autographed by the band have sold out.
Kiss's 'End of the Road' farewell tour has dates announced into December. Get all the tour dates here.
Photo: Getty Images