Pregnant Yung Miami Says She's Not Okay After Car Shooting
By Peyton Blakemore
August 8, 2019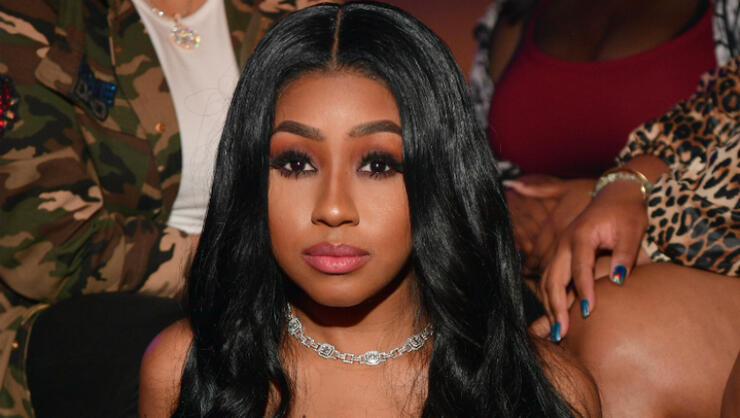 Yung Miami may be fine physically, but she's suffering emotionally after being the victim of a drive-by shooting.
On Wednesday (August 7), the City Girls rapper, who is pregnant with her second child, first with boyfriend Southside, took to Instagram Stories to give an update on her condition after her G-wagon was shot up while she was driving it early Tuesday morning (August 6). "Keep looking at my pictures & all my mentions like it really could've been R.I.P," Yung Miami wrote alongside a broken heart and crying face emojis. "I'm really not okay!"
The 25-year-old rapper's post came hours after she thanked fans for their support and confirmed that neither she or her unborn child were harmed during the shooting. "Thank you, everyone for your expression of sympathy, prayers & condolences. Me and baby summer is perfectly fine," she wrote.
As previously reported, Yung Miami's vehicle came under fire while she was leaving Circle House Studios in Miami following a recording session. A fan captured video of the aftermath, sharing a clip of Yung Miami, born Caresha Brownlee, speaking about the incident to her boyfriend.
"They had they lights off, so I never saw them," the "Twerk" rapper explained to Southside. "I don't know where they came from behind [...] The shots came from behind."
The fan, who was also allegedly a witness to the shooting also gave her account of what happened on Instagram. "I got the story first because I was standing right there. Caresha new G Wagon was shot at leaving Circle House...YALL need to give her better security! Poor baby was running across the street tryna run b4 police came," they wrote. "Smh wow prayers for her and baby 808's protection."
Photo: Getty Images