Loud Luxury Talks Toronto Raptors, Bryce Vine Collab, Nickelback, and More
By Rachel Kaplan
August 9, 2019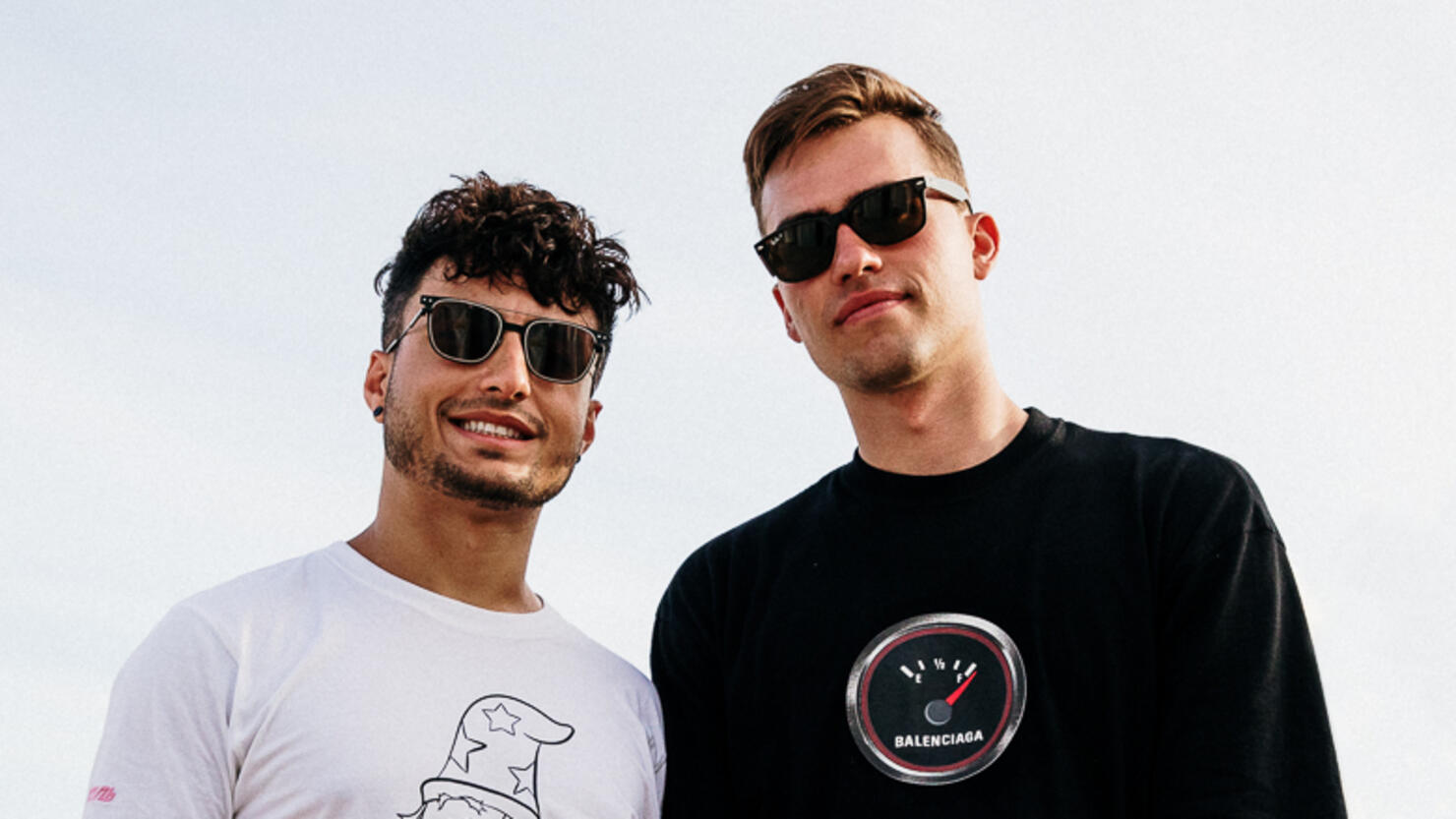 ICYMI, Loud Luxury is heading to Las Vegas for the iHeartRadio Music Festival in September! We chatted with the Los Angeles-based Canadian duo, made up of Andrew Fedyk and Joe Depace, right after their first time ever playing in Paris at Lollapalooza. They went on to play Lollapalooza in Chicago on Joe's birthday. What a way to celebrate! They told us all about their newly released single with Bryce Vine, what reminds them of home when they're on the road (hint: Nickelback), the Raptors winning game six of the NBA finals, and more. Scroll on to read our Q&A!
The Canada natives are naturally Raptors fans, so we had to bring them back to one of the most exciting moments in sports this year.
Where were you when the Raptors won?
Joe: Actually - we actually went to game five. And we were like "They're going to win tonight. Yes!" We were fired up.
Andrew: I could feel it.
Joe: It was on a Monday night. And Mondays are notoriously crazy 'cause there's this spot we go to called Lost and Found. We were still in Toronto 'cause we had already been there [for] a month of partying before that. So we were like, "Okay, this is the last night. They're going to do it tonight and that's it." And then we're like, "Okay. Thursday's the next game. Just please win. Let's get this over with."
Andrew: Yeah. It was exciting to see them win. But it obviously felt like kind of a false start. Because we were so convinced on Monday they were going to win. When they won [game six] on Thursday, we were just like, "Ah, thank God." We still went out.
Joe: The city legitimately erupted. I remember being in a hotel. And then going up to the room after, 'cause we were watching it downstairs. And, legitimately, all of a sudden, the entire city was just screaming. Screaming at the top of their lungs.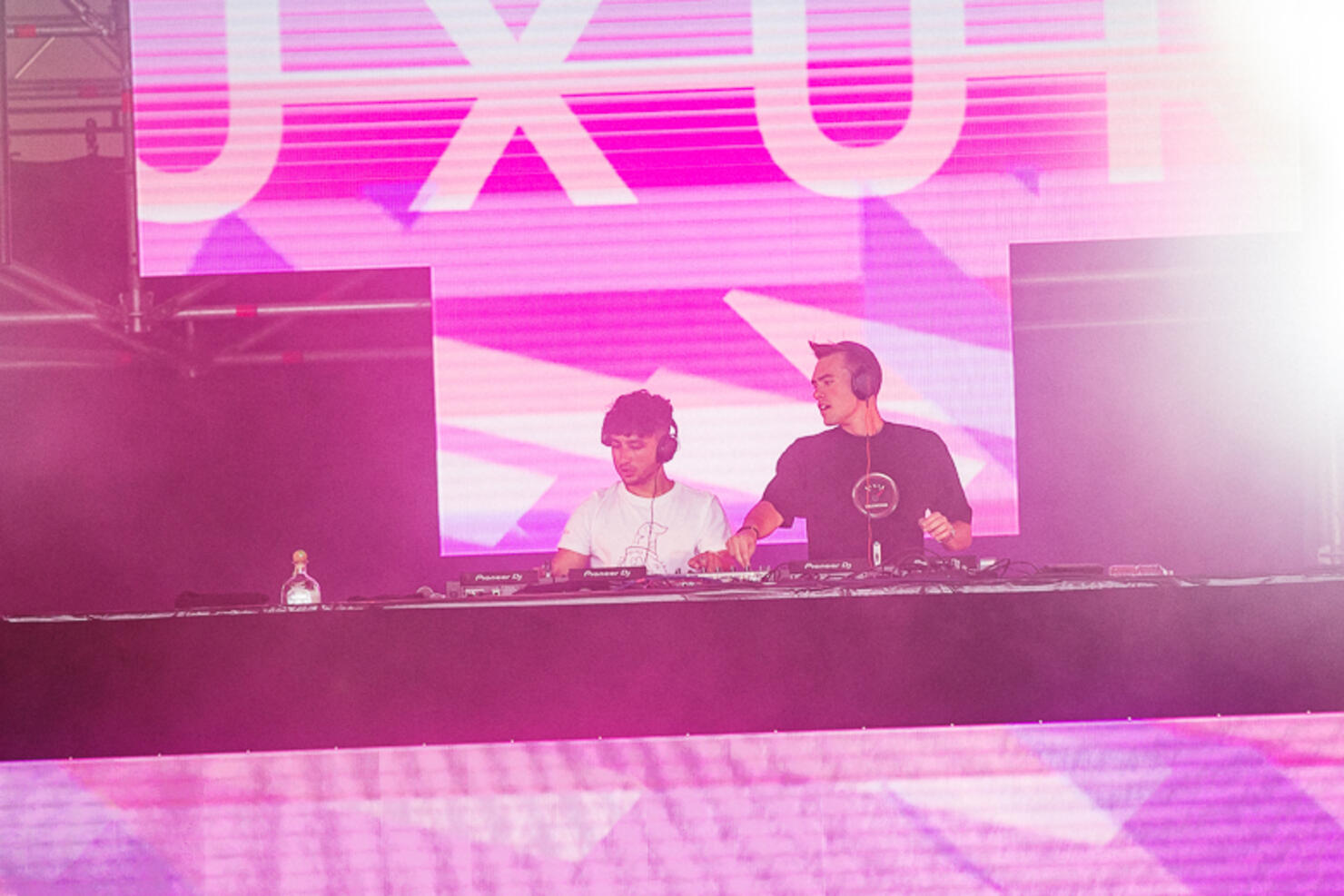 Celebrating your team winning the NBA championship is definitely not a bad way to start your summer. Shortly after that, they headed out on tour, flying all over Europe -- from Corsica to Weeze and everywhere in between. The weekend of our chat, they had just come from Tomorrowland and Parookaville.
Back to back to back shows. How are you not like, dead?
Joe: We've been here in Europe for a little bit. But obviously, Tomorrowland was the most surreal thing I've ever done physically. 'Cause I literally grew up watching the live stream. It was crazy. Backstage, they have this two star Michelin chef. He has his popup and it's like a six course meal. It's insane.
Andrew: We do this a lot. And we're definitely a little bit dead inside. We try to just eat healthy and get rest whenever we can. Which sometimes is car rides, plane rides, an hour before we play.
What are some of your weird rider requests? If you have any.
Andrew: We're actually very simple. But the one thing that we don't have in here that we normally ask for, is a little piece of Canada wherever we go. We get a poster of Chad Kroeger from Nickelback. With his old haircut. because that's very important. The ramen hair.
Joe: Yeah. Before he gets his hair cut.
Andrew: Yeah. But, you know, as long as we have our beers and our vodka, and that really nice cake that we just ate, I think we're good.
Joe: Oh and tequila, always tequila.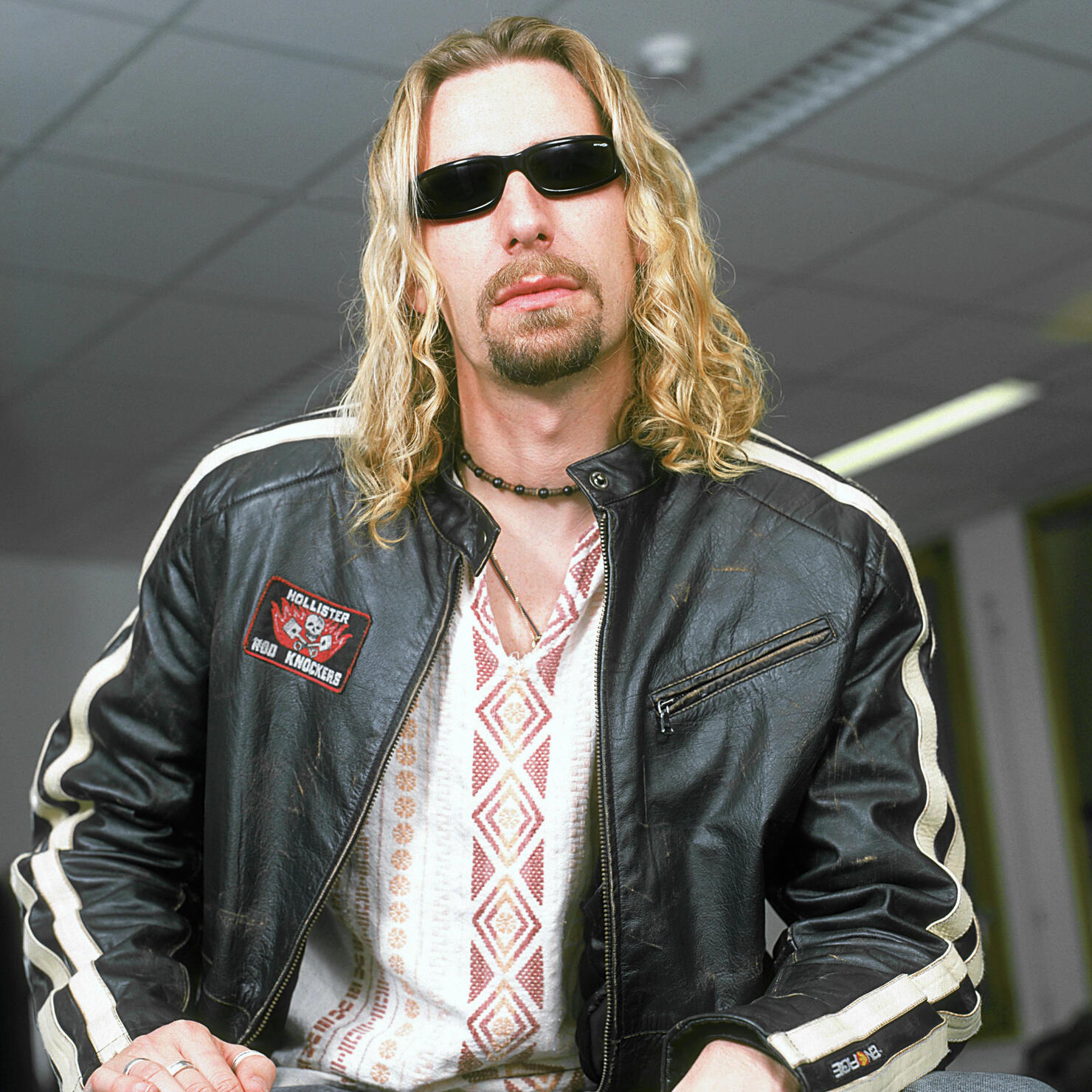 Photo: Getty Images
Shifting to the music, we talked about their latest single -- a joint effort with Bryce Vine.
How did you get to collaborate with Bryce on "I'm Not Alright"?
Joe: We were in L.A. and we were partying as we normally do when we're there. One night, we got introduced through a mutual friend. And they were, like, "Oh, yeah. I know Bryce. He's a homie. I can put you in the studio with him this week. Would you want to do that?" And we're like, "100% yes." 'Cause he's so, so talented. And we got in the studio. And he literally showed us this 15 second little loop basically of the chorus. And we were like, "We love this." It was just the guitar. And the chorus. We got the same sort of feeling when we heard "Body" the first time. So we were like, "Yeah. I'm so excited to work on this." We just, kind of like, went in studios. And Ubers. And planes. And hotels. And, the next couple of months when we were touring, we just made it wherever we could. And it's so funny 'cause we did a lot of radio shows with Bryce. And this was before anybody knew that we were making a song together.
The reception to their collaboration with Bryce has been amazing, and what a good feeling it must be for all of these international fans to be singing the lyrics just one week after the track came out.
What about other upcoming releases?
Andrew: We have so much music that we're sitting on. That's been made for quite a while but we've been on the road. We're getting ready to release all that. And then we have a bus tour with it that we're doing in the fall. Sixty days in three months. Seeing all of the U.S.!
Our last question asked about the Daytime Stage at the 2019 iHeartRadio Music Festival on September 21, which they answered vaguely because they had just announced their headlining "Nights Like This" tour and were not announcing their iHeart slot yet. But now, the secret is out! Today (August 9), Loud Luxury was officially added to the already stacked lineup that includes Billie Eilish, Maren Morris, Juice WRLD, Old Dominion, H.E.R., Zara Larsson, CNCO, Brett Young, FLETCHER, Monsta X, Bryce Vine, and Lauv. We can't wait to see them out there, and we're hoping some more collabs come out of it.
For more news and information about the Daytime Stage fans can visit iHeartRadio.com/DayStage or follow along and the join the conversation using the hashtag #iHeartDayStage on Twitter, Facebook and Instagram.
Photo: Rachel Kaplan for iHeartRadio