Cardi B Sparks Outrage After Revealing How She Stores Ketchup
By Peyton Blakemore
August 10, 2019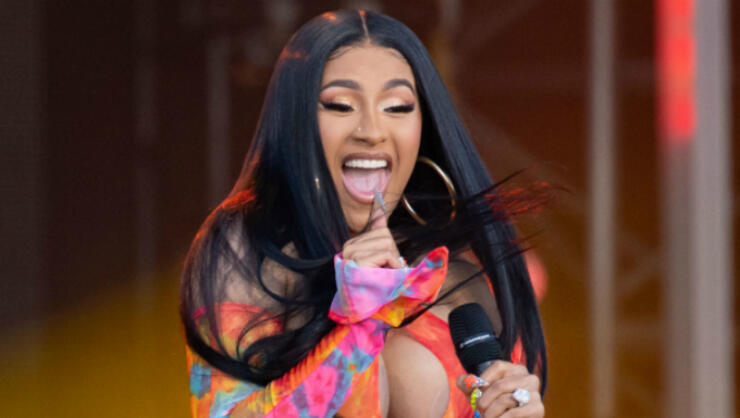 Cardi B's thoughts on the storage of ketchup have divided the Internet.
Late Thursday night (August 8), the "Press" rapper revealed how she stores the condiment at home, and let's just say, Twitter had some thoughts. "People who put their ketchup in the fridge are not to be trusted," Cardi wrote, which led someone to ask, "WHERE ELSE DO YOU PUT ITTT!!!???"
"On top of the fridge where is nice and room temperature to put on your eggs in the morning," the 26-year-old rapper responded.
*cue the Internet's outrage*
Almost instantly, Cardi's mentions were flooded with confusion, and dare I say disgust over the way she stores her Ketchup. Some even issued "proof" that Ketchup is meant to be stored in the fridge by sharing images of Heinz's storage suggestion, which is written on the label: "For best results, refrigerate after opening."
However, that didn't stop Cardi from defending her like of room-temperature tomato sauce. "Like imagine cold a** ketchup on your f**king eggs 😒😒😒Thst sh*t really pisses me the f**k off -_-," she explained.
And when a fan asked "...but who puts ketchup on eggs tf," Cardi went in on literally all of the ways she uses the lukewarm condiment. "Eggs ,bacon ,cheese ,white toast with a squeeze of Ketchup," she wrote.
After making it very clear that she's a devout lover of room-temperature ketchup, she then admitted she likes all of her condiments kept out of the fridge. "But you know what's more annoying than cold a** ketchup? Cold refrigerated pancakes syrup .🤬🤬🤬," she wrote. "Cold hot sauce really pisses me the f**k off too .I hate cold hot sauce on fried chicken ."
Photo: Getty Images
Chat About Cardi B Sparks Outrage After Revealing How She Stores Ketchup