Boy Or Girl? Christina Milian Reveals Sex Of Baby No. 2
By Peyton Blakemore
August 12, 2019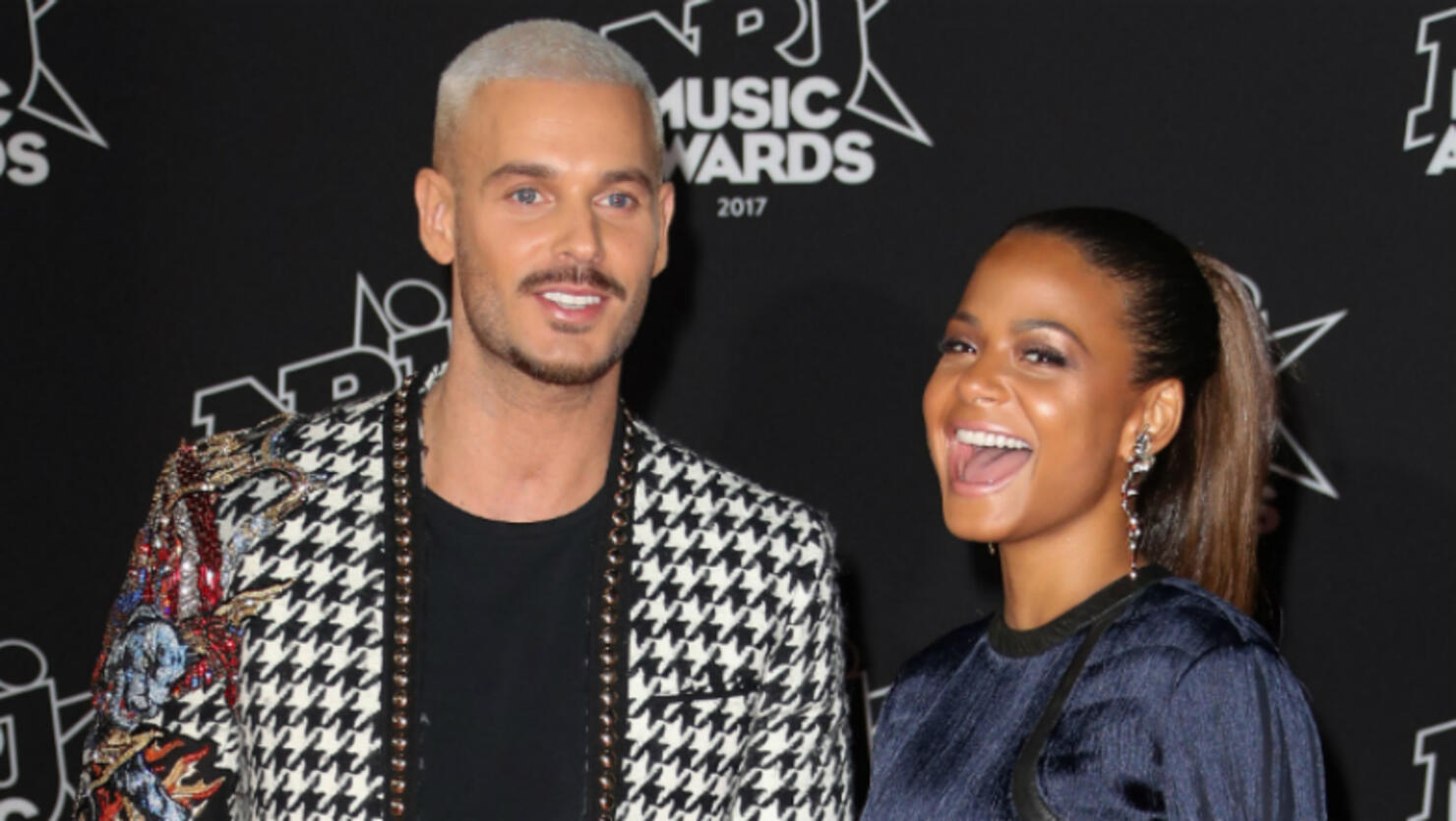 Christina Milian and Matt Pokora are having a boy!
The 37-year-old singer and actress revealed the news on Instagram Monday (August 12), sharing photos from their weekend gender reveal party. "Oh B👦🏽Y we're above and beyond Cloud 9!! 🚀💙👨‍👩‍👧‍👦#grateful#itsaboy," the expecting mom captioned the photos that showed her, Matt, and her nine-year-old daughter Violet, who she shares with The-Dream, reacting to the news.
In the shots, the 33-year-old French singer smiled and jumped up and down as blue powder rained down on him and a smiling Christina. Violet was also shown jumping for joy after finding out she's going to be a big sister to a baby boy.
Late last month, Christina announced that she's expecting her second child, first with her boyfriend Matt, on Instagram. "New release 2020! What a blessing! Let's do this babe @mattpokora ❤️!" she captioned a post of herself holding a sonogram over her baby bump while standing beside Matt. The first time dad also shared the news on Instagram, posting a black-and-white version of the photo with the caption, "La relève est en route! 🙏🏼🙌🏼 Legacy on the way! 🙏🏼🙌🏼 #happyman @christinamilian ❤️."
The "Dip It Low" singer's ex-husband, The-Dream, also reacted to his ex-wife's big news in the most loving way, captioning Matt and Christina's Instagram announcement with a beautiful message of his own. "I'm Delighted to wait the arrival and Welcome the Beautiful Being that's on the way for @christinamilian and @mattpokora," he wrote. "What most may not know is I've asked for this moment to be Realized more than I can count. I have also made my best efforts at making sure whoever was in your life loved You and Adored You! I've Said if it's Love do not hide it in the Dark let it inspire us in the light."
"I am so happy for You Tina most of all," the legendary producer continued. "Beyond this Business there is a common love that sometimes get left behind. A child itself can not Will that love but two people who love each other can will that love into a child. I told you recently and asked what are you waiting for. 😭 I'm glad the wait is over!"
Photo: Getty Images