Miley Cyrus Struggled To Make Relationship With Liam Hemsworth Work
By Hayden Brooks
August 12, 2019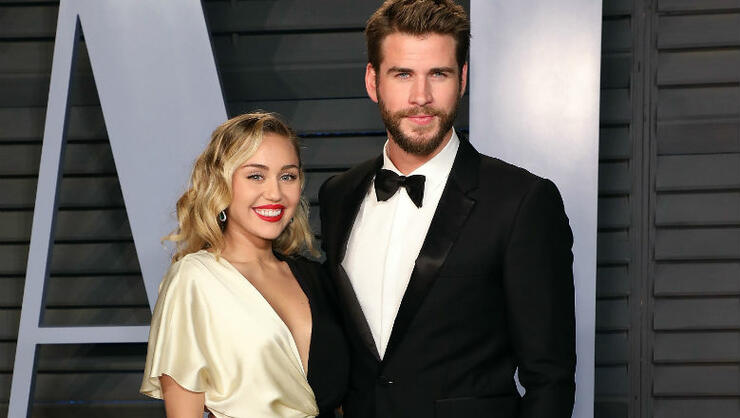 Miley Cyrus tried her best to make her relationship with Liam Hemsworth work, but it doesn't seem like the effort was reciprocated.
As per TMZ, the pop star and actor were reportedly struggling with various issues for months, but her efforts to keep their bond strong simply didn't work. Insiders close to the pair, who wed in December 2018, revealed that Cyrus pushed for couples therapy, but "[Liam] didn't come close to meeting her half way." When it became apparent that it wasn't going to work between the two, they drifted apart and have been separated for months.
Meanwhile, Cyrus' relationship with Brody Jenner's ex-wife Kaitlynn Carter seems to be an easy one. The two are currently seeing each other, with no labels attached, and did not get together until their respective splits from their partners. As the story goes, Cyrus, Hemsworth, Carter and Jenner became close with one another as neighbors. They all lived in Malibu and went through the tragic wildfires with one another.
Cyrus and Hemsworth have both spoken out about the separation. While Hemsworth appeared upset when asked about the topic during a frozen yogurt run, the pop star seemed to take a more introspective look at the split. "Don't fight evolution, because you will never win. Like the mountain I am standing on top of , which was once under water , connected with Africa , change is inevitable," she captioned a photo of her atop a mountain. "The Dolomites were not created over night, it was over millions of years that this magnificent beauty was formed. My dad always told me 'Nature never hurries but it is always on time'.... it fills my heart with peace and hope KNOWING that is true. I was taught to respect the planet and its process and I am committed to doing the same with my own ...."
In related news, Cyrus will perform at this year's iHeartRadio Music Festival in Las Vegas in September alongside a lineup of superstar artists. Fans across the country can tune in and watch an exclusive live stream of the show via The CW App and CWTV.com. Then, on October 2nd and 3rd, relive all of the epic performances from the weekend during a televised special on The CW Network at 8pm ET/PT. And leading up to the official television special, The CW will also air an hour-long Best Of Special on Sunday, September 29th at 8 p.m. ET/PT.
Chat About Miley Cyrus Struggled To Make Relationship With Liam Hemsworth Work