Premiere Date For 'The Crown' Season 3 Finally Revealed
By Emily Lee
August 12, 2019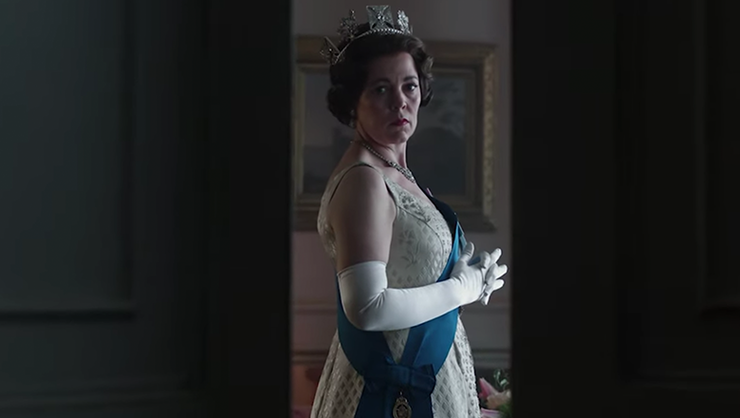 Happy Monday to everybody, but especially Netflix. The streaming giant released a new teaser for the highly anticipated third season of The Crown, which finally reveals the premiere date for the upcoming installment of the royal drama. So, when can we binge watch The Crown's third season? The show will drop on November 17th! Only three more months to go!
Fans are particularly excited about this next season of the popular drama because all the principal roles have been recast. This upcoming season jumps forward in time significantly, following Queen Elizabeth II during Harold Wilson's time as Prime Minister in 1977. Academy Award winner Olivia Coleman will take over as the Queen for Claire Foy, while Tobias Menzies will take over the role of Prince Philip from Matt Smith. Ben Daniels and Helena Bonham Carter round out the new main cast as Lord Snowdon and Princess Margaret.
Fans of the real life royal family will be excited to see the fictionalized versions of Prince Charles' wives introduced in the third season, as well. Emerald Fennell will play Camilla Parker Bowles, while Emma Corrin has been cast as Princess Diana. It's expected Corrin will have a minor role in the third season and an expanded role in the already greenlit fourth season.
The third season is set to cover many historical events, including the Aberfan disaster, the Apollo 11 moon landing and Princess Margaret's much publicized affair with Roddy Llewellyn and her subsequent divorce from Anthony Armstong-Jones. Will you be tuning in?