Aaron Carter Claims His Ex-Girlfriend Threatened To Stab Him
By Hayden Brooks
August 13, 2019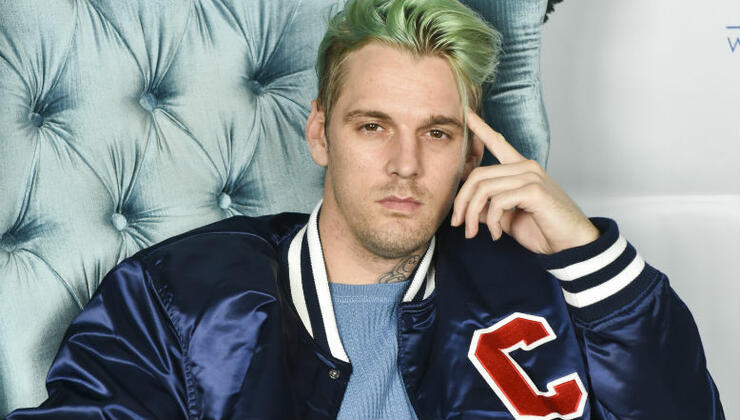 Aaron Carter does not want anything to do with his ex-girlfriend, Lina Valentina, as he's been granted a restraining order against the former flame, as per TMZ.
On Tuesday (August 13), it was reported that the pop star filed a restraining order the day beforehand at LA Country Superior against Valentina, who was recently named as a suspect in his domestic violence report. According the documents, the star said that she threatened to stab him several times and carries a knife on her. He went on to claim that Valentina has been physically abusive during their relationship and has shoved and hit him in the face. A judge has ordered her to stay 100 yards away from him until a hearing next month.
Just last week, the celebrity gossip outlet reported that a family member called the cops to perform a welfare check on Carter. Still, sources close to the star revealed that the singer was upset that his former flame potentially had a hand in sending authorities to his residence. During their visit, he told them that his ex slapped him in the face and left a bruise the next day. Despite their breakup, Valentina was staying at his house after they called it quits and was kicked out after a fight. Needless to say, she was not happy with the move.