Brad Paisley Joins Riley Green For Duet Of 'I Wish Grandpas Never Died'
By Blake Taylor
August 14, 2019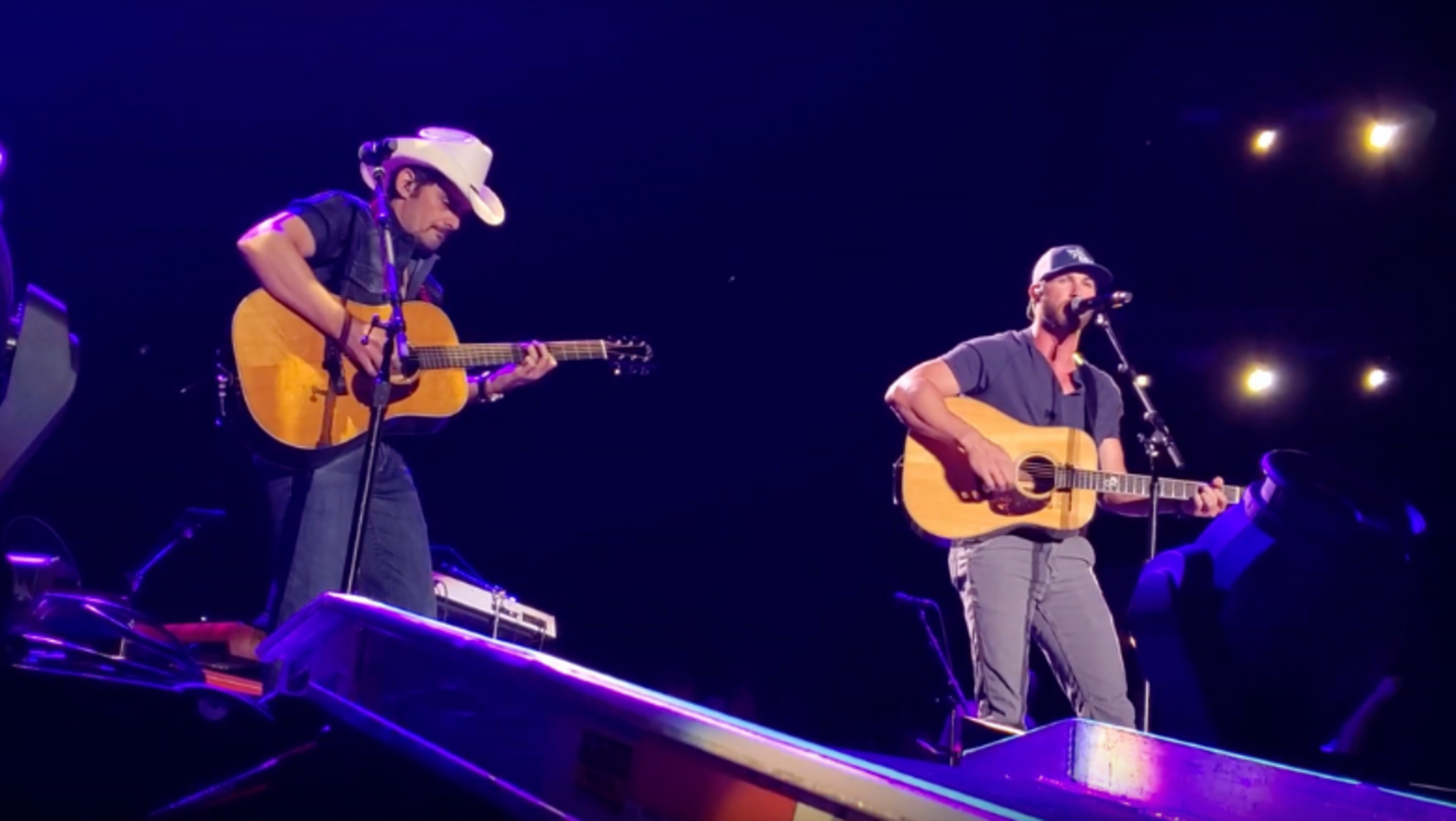 On Sunday (August 11), in Bethlehem, PA., Brad Paisley invited country newcomer, Riley Green, up on stage to sing a song with him. Turns out, Paisley is a big fan of Green's "I Wish Grandpas Never Died" and wanted to perform it with him.
"I'm in awe, and I love your new song. I want to be a backup guitarist for you on this song." Paisley says to Green on stage. "Just so y'all know...this is a nobody from Alabama, playing a song I wrote about my two granddaddies, with an idol of mine."
The emotional ballad was officially released in August however, it had gone viral months before, touching the hearts of many. Green has opened up about the close-knit relationships he had with his two grandfathers who died in 2010 and 2018. They both were responsible for giving Green his first taste of country music, playing him songs by country artists like Merle Haggard, Hank Williams, and Roy Acuff.
Just recently, Green announced his debut album, Different 'Round Here will officially be available for fans on September 20. The new 14-track project will include Green's No. 1 hit "There Was This Girl," current single "In Love By Now," and of course the fan-favorite "I Wish Grandpas Never Died."
Fans can catch Green out on the road for Paisley's "2019 World Tour" this summer running through October. Immediately following, he'll join Jon Pardi on his "Heartache Medication Tour."
Additionally, Green will be also embark on his headlining "Get That Man A Beer Tour" featuring special guest, Travis Denning. The tour will make stops in cities all across the country, a few including Los Angeles, CA, Las Vegas, NV, and Tulsa, OK. You can grab your ticket to a show near your right here.
Watch Paisley and Green's special duet of "I Wish Grandpa's Never Died."