Kylie Jenner Flaunts Curves In Sexy Bikini Pic, Sparks Butt Implants Rumor
By Peyton Blakemore
August 14, 2019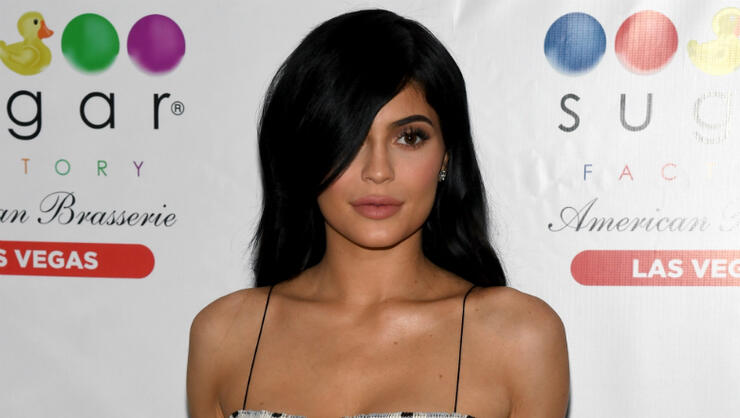 Internet trolls are the worst!
After Kylie Jenner shared two sexy photos of her lounging in a bikini while aboard a $250 million yacht in the Mediterranean — you know, minding her own rich business — she was unfortunately flooded with tons of hateful comments about her body. While the 22-year-old billionaire has previously stated that she's never gotten plastic surgery — she's admitted to using fillers in her face, but that's it — "fans" accused Kylie of getting "butt implants" or "butt Injections" to get her famous curves.
"Ok not being mean or anything like that but did she get butt implants or something ??? 🤔🤔🤔 I don't ever remember her butt ever being that big like Kim she always looked so tiny," one person, suffering from keyboard courage, wrote.
"CAN YOU SAY BUTT INJECTIONS 💉💉💉💉💉💉💉💉💉💉💉💉💉💉💉💉💉💉💉💉💉💉💉💉💉," another added.
Kylie's comment section is filled with similar body-shaming comments. However, the Kylie Cosmetics creator has yet to respond.
As fans know, Kylie has been living her best life with her family and friends — boyfriend Travis Scott, mom Kris Jenner, Scott Disick, Sofia Richie, Corey Gamble, and more — in Italy for her 22nd birthday.
On Saturday (August 10), her actual birthday, Kylie graced fans with the cutest video of her baby girl Stormi singing happy birthday to her on her special day.
In the clip, Kylie assists the 18-month-old by singing the song aloud and allowing the little one to fill in. When Stormi does, let's just say, it's enough to melt even the coldest of hearts. "Happy birthday," Kylie sings before Stormi adorably adds "to you." The two then harmonize for the next line, with Stormi mouthing the words at one point. Kylie's daughter then joins her mom to close out the song, singing "Happy Birthday to Mommy. Happy Birthday to you."
Check it out HERE!
Photo: Getty Images
Chat About Kylie Jenner Flaunts Curves In Sexy Bikini Pic, Sparks Butt Implants Rumor