Netflix's New Horror Movie Is So Scary Viewers Are Sleeping With Lights On
By Emily Lee
August 14, 2019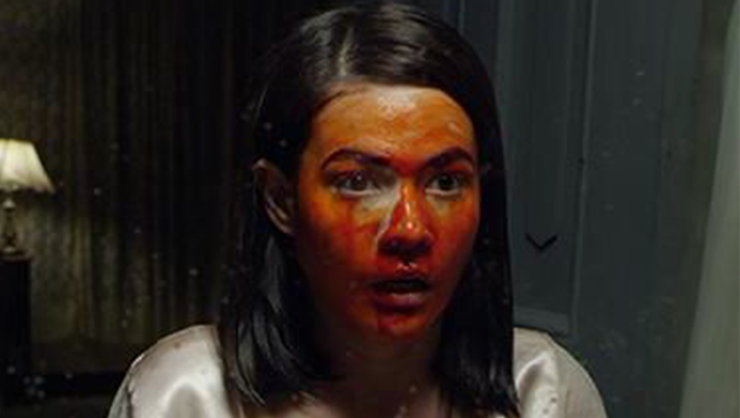 Halloween is right around the corner so you know what that means: time to start streaming a bunch of scary shows and movies. Since we don't know when the highly anticipated second season of The Haunting is going to hit Netflix, we found the perfect horror movie to watch in the meantime. Here's what you need to know about Eerie, the horror film so scary viewers are sleeping with the lights on after watching.
Eerie is a 2019 Filipino supernatural horror flick that takes place in a *very* creepy Catholic school. The film follows a clairvoyant guidance counselor named Pat Consolacion as she attempts to help her students navigate the aftermath of a fellow student's mysterious, tragic death. Pat is able to contact Erika Sayco's spirit after her passing and begins to suspect something sinister is going on at the school.
You can watch the trailer below to get a sense of just how spooky the movie really is. Spoiler: it's extremely spooky.
Eerie originally premiered at Singapore International Film Festival back in December 2018, however, it found a new audience when it premiered on Netflix in July. Over the past few weeks, early viewers have helped the movie gain a lot of buzz on social media. Some claimed to be sleeping with the lights on after watching, while others revealed the movie had them screaming in fright.
Will you be brave enough to check this one out? Maybe stream this one with a friend...or two.
Photo: Netflix
Chat About Netflix's New Horror Movie Is So Scary Viewers Are Sleeping With Lights On