YUNGBLUD Dedicates 'Hope For The Underrated Youth' Video To Fans: Watch
By Katrina Nattress
August 14, 2019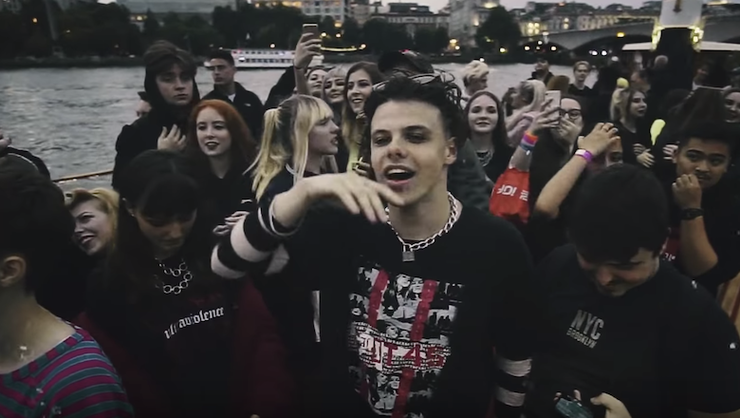 YUNGBLUD's "Hope For The Underrated Youth" is all about his fans, so it only makes sense that he would feature them in its video. On Wednesday (August 14), the English rocker premiered the song's visuals. In the clip, the 22-year-old hangs out with a bunch of fans on a boat before treating them to a special performance.
"The world right now tells us fall in line," he's previously said of the anti-conformist anthem. "It tells us what you're allowed to care about, think about, even to the point what air you should f**king breathe. Things are changing drastically, a lot of the time not for the better and it's hard to watch."
"I meet so many young people every day and the one common denominator I find is the constant fire to defy apathy and the optimism to do anything in your power to fight for a better, more equal world," he continues. "This song is about freedom of speech. This song is about freedom of expression. This song is about the forward-thinking, racism hating, LGBTQ+, liberal 'sinners' that we all are. I see that there is hope for this 'Underrated Youth' and I believe the future looks bright because we are in it."
Watch the "Hope For The Underrated Youth" video below and check out a stripped down version of the song here.
YUNGBLUD takes his politically charged material back to North America. Check out a full list of tour dates here.
Photo: YouTube
Chat About YUNGBLUD Dedicates 'Hope For The Underrated Youth' Video To Fans: Watch