Matty Healy Protests Dubai's Anti-LGBTQ Laws By Kissing Male Fan At Show
By Katrina Nattress
August 15, 2019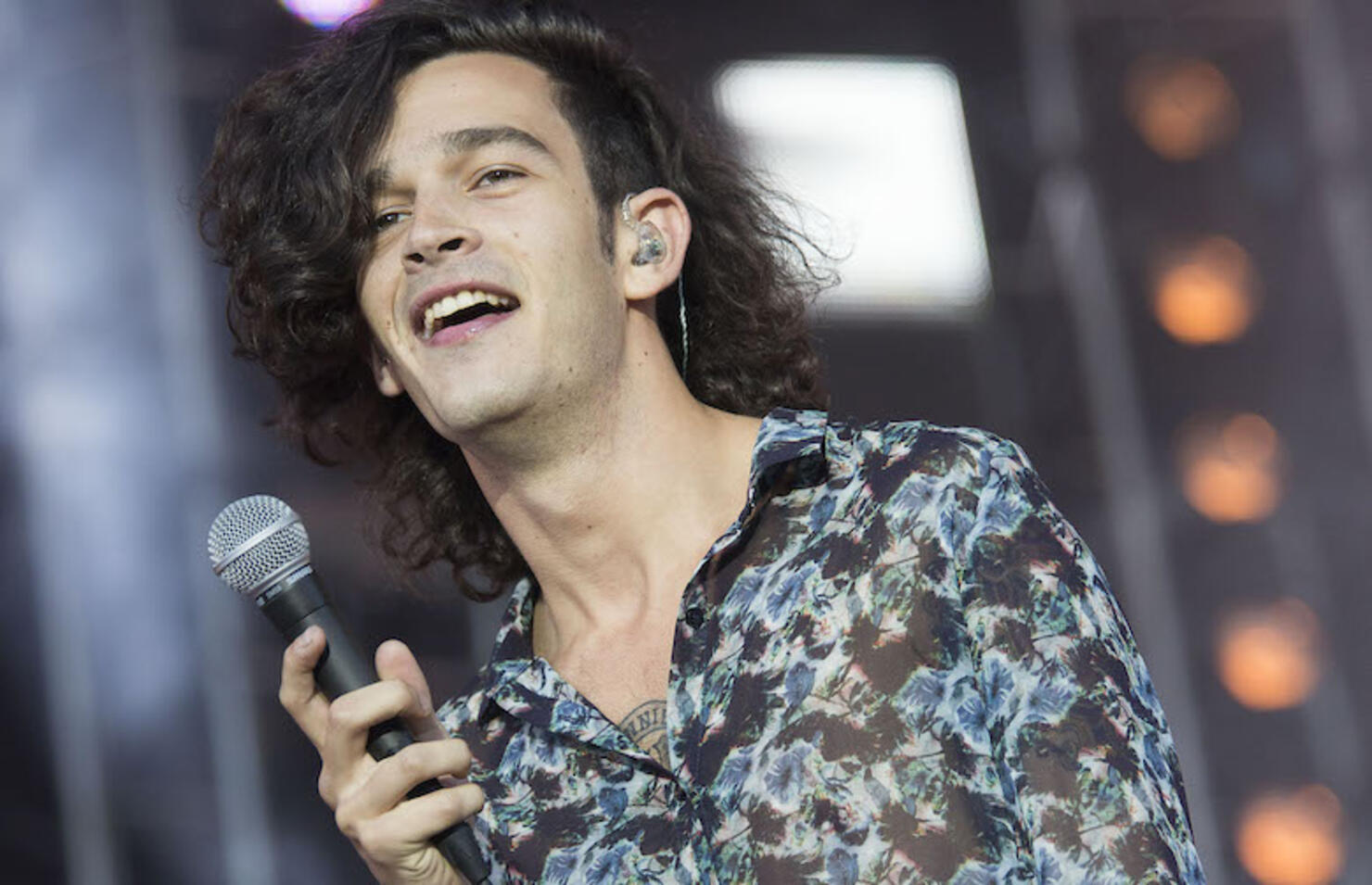 Matty Healy may never be allowed to play another show in Dubai, but he doesn't really care. During a show Wednesday night (August 14) at the Coca-Cola Arena, The 1975 frontman protested the United Arab Emirates (UAE)' strict anti-LGBTQ laws by kissing a male fan. As Rolling Stone reports, the singer stepped off stage and embraced the concert goer before kissing him on the lips during the song "Loving Someone" to cheers and applause from the audience. It was the band's first ever show in the UAE, and Healy thinks it'll probably be their last, but he wouldn't change a thing.
"Thank you Dubai you were so amazing. I don't think we'll be allowed back due to my 'behaviour' but know that I love you and I wouldn't have done anything differently given the chance again," Healy tweeted after the show. "But who knows maybe they will let me back in let's just wait and see :)"
Homosexuality is illegal in the UAE, and can be punishable with up to 10 years in prison. Check out his posts below.
But who knows maybe they will let me back in let's just wait and see :)

— 🥾🌍 (@Truman_Black) August 15, 2019
The 1975 are no strangers to voicing their political stances. Last month they released the opening track off their upcoming album Notes on a Conditional Form, which features snippets of teenage environmental activist Greta Thunberg's famous 2018 speech about the climate crisis accompanied by orchestral music.
Photo: Getty Images