Miranda Lambert Announces Release Date For New Album, 'Wildcard'
By Blake Taylor
August 15, 2019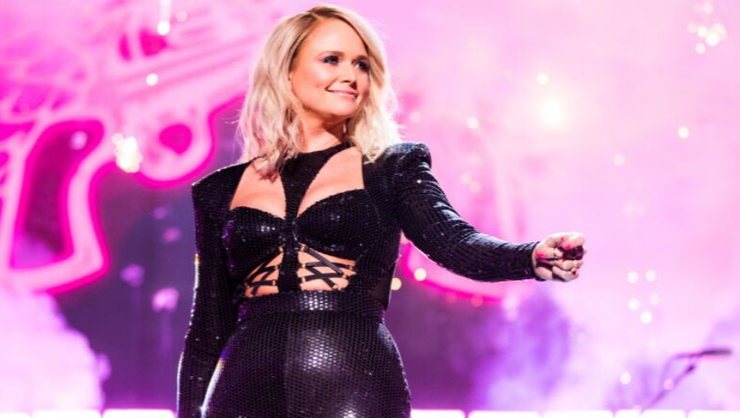 Finally!
Miranda Lambert just announced the name of her highly-anticipated new album and its release date. Lambert's seventh studio album titled Wildcard will officially be released this fall on November 1.
Wildcard will feature a total of 14 new songs, including her latest single, "It All Comes Out In The Wash." Previously released songs "Locomotive" and "Mess With My Head" will also be a part of the new album.
Additionally, to coincide with the big announcement today, Lambert released another new song, that she had been hinting at earlier in the week, called "Bluebird." This song, written by Lambert herself alongside fellow songwriters, Luke Dick and Natalie Hemby, is the fourth song shared off the upcoming album.
"When people listen to this record, I want them to know that I see them and hear them," Lambert says. "I feel you, because I'm just a girl from East Texas, writing about all the things that go on in my world and in the worlds of people around me. I want people to get along, you know, just be who you are, own it and move on from the moments you couldn't live in."
See the full track listing for Wildcard and take a listen to Lambert's latest, "Bluebird" below.
Miranda Lambert- Wildcard track listing:
"White Trash"
"Mess With My Head"
"It All Comes Out In The Wash"
"Settling Down"
"Holy Water"
"Way Too Pretty For Prison"
"Locomotive"
"Bluebird"
"How Dare You Love"
"Fire Escape"
"Pretty Bitchin'"
"Tequila Does"
"Track Record"
"Dark Bars"