TOOL Becomes First Act Ever To Fill Top 10 On The Rock Chart
By Andrew Magnotta @AndrewMagnotta
August 15, 2019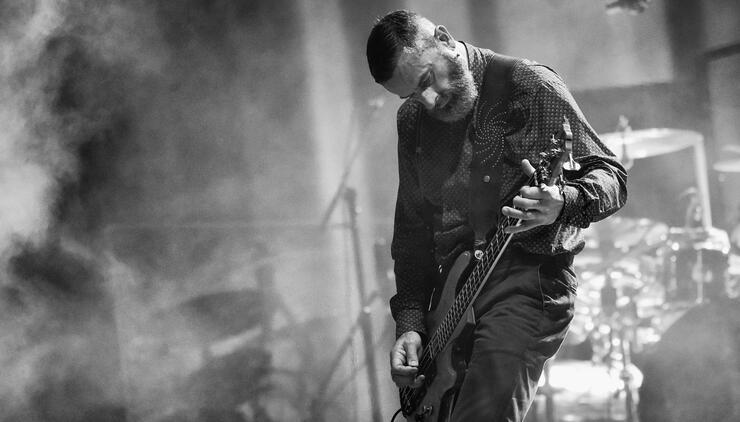 Another day, another record set for Tool.
The band has become the first act ever to have a song in every spot of Billboard's Top 10 Rock Sales chart.
The ironic boost to the band's record sales continues two weeks after its music finally arrived on streaming services and two weeks before the release of its fifth studio album, Fear Inoculum.
Earlier this week, it was revealed that the title track for the forthcoming Tool album, thanks to its 10:21 running time, broke David Bowie's record (which he set with 2016's "Black Star") with the longest song to ever chart on the Hot 100.
The band's four previous full-length albums all returned to the Top 20, as well, and now the band is the first ever to own spots 1 - 10 on the rock songs chart.
Sober
Fear Inoculum
Schism
Forty Six & 2
Stinkfist
AEnema
The Pot
Vicarious
Lateralus
Prison Sex
Tool's chart blitz unseated Panic! At the Disco's "Hey Look Ma, I Made It" and "High Hopes," which now sit at spot 11 and 14, respectively.
Spots 12 and 13? Both Tool songs, "Eulogy" and "Parabola." Spots 15 and 16? Also Tool, with "Jambi" and "H."
Fear Inoculum is available August 30.
Photo: Getty Images
Chat About TOOL Becomes First Act Ever To Fill Top 10 On The Rock Chart