Vic Mensa's ALT Project 93PUNX Drops New Song Featuring Good Charlotte
By Katrina Nattress
August 16, 2019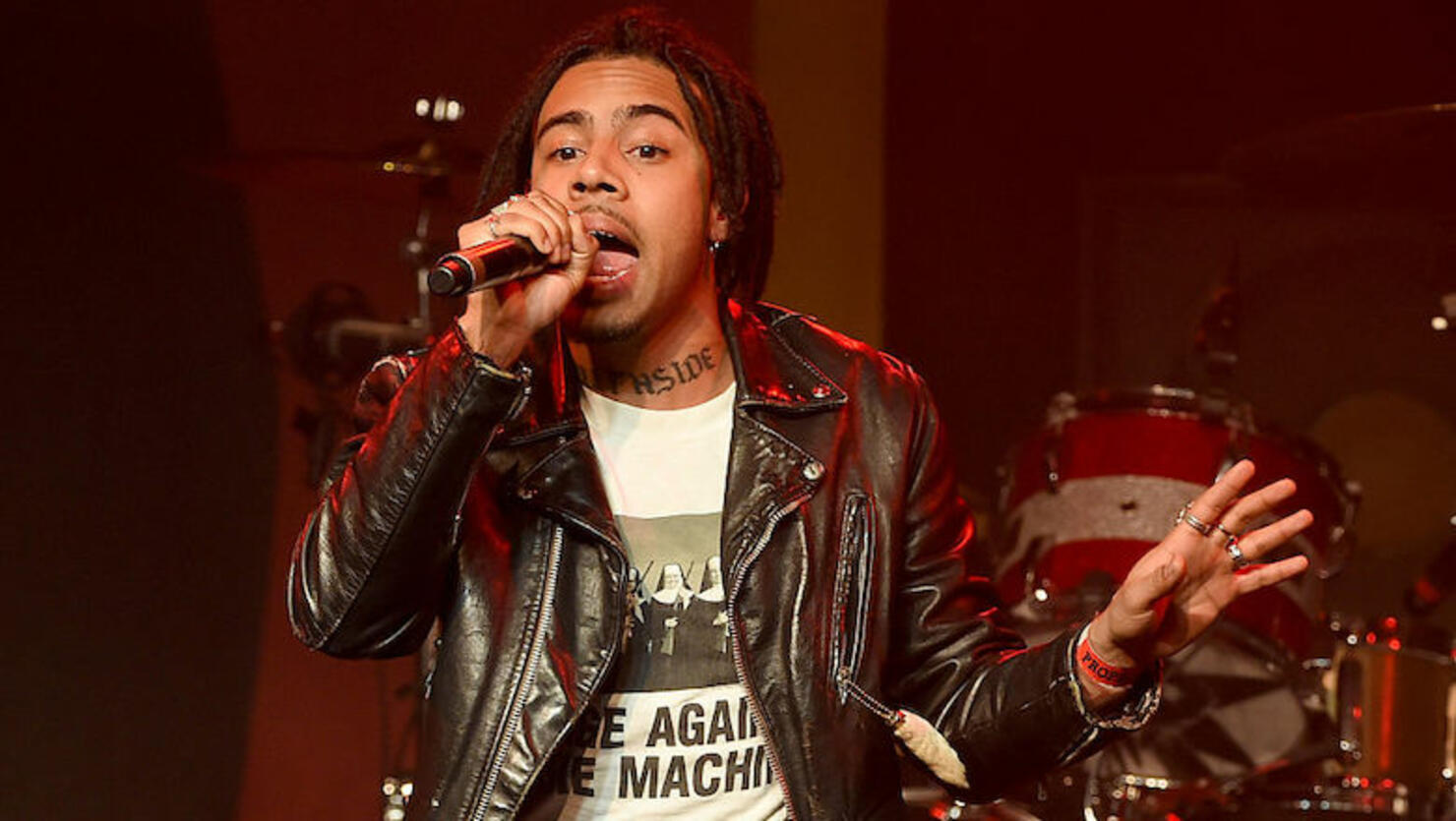 After some teasing this week, Vic Mensa's ALT project 93PUNX dropped a new song, "It's A Bad Dream," on Friday (August 16) that features pop punk veterans Good Charlotte. To those familiar with the new group, the collaboration shouldn't come as much of a surprise — when the rapper first detailed the project back in December, he mentioned he was working on a song with Joel Madden.
"The Clash and the Dead Kennedys are my two favorite bands, but I'm also pulling inspiration from places like, obviously blink-182," he said of the album he was working on. "I got an ill record on there from Joel Madden from Good Charlotte. I had H.R. from Bad Brains in the studio."
Listen to "It's A Bad Dream" below.
The new song follows "3 Years Sober," a track the was produced by blink-182 drummer Travis Barker. 93PUNX is also the name of a clothing line Mensa has been curating.
"That's a line I'm doing, that's going to be releasing with a project that's like a punk project, another EP basically that I did," he explained in the December interview. "So,Hooligans (his last EP), I had these different energies, just rap songs that I made, not particularly for a project, throughout the year.
"I also was making this punk music, he continued. "As I came to have these two different separate entities, I was like, 'OK, let me not try to just mash all of these together and have to compromise being to go all the way.' I took the records that were more in a rap space and made this project out of them. And the punk records are going to be on that album."
Photo: Getty Images