Ariana Grande Paid For Katy Perry's Meal After Running Into Her At Dinner
By Katrina Nattress
August 16, 2019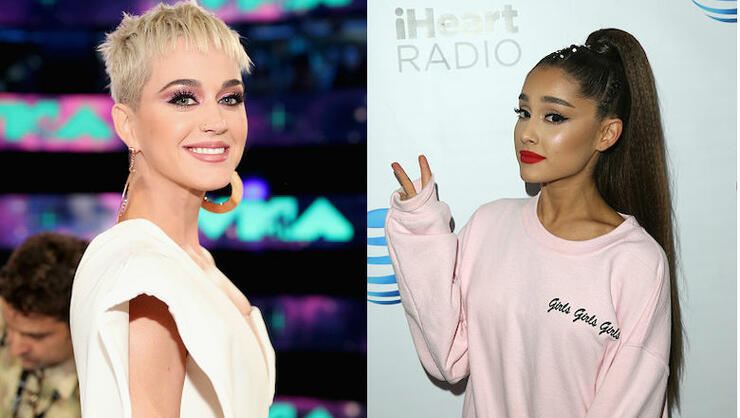 Just in case you needed another reason to love Ariana Grande, Katy Perry recently visited KOST 103.5's Ellen K Morning Show and gushed about a recent run-in she had with the pop star. She recalled running into the "Boyfriend" singer while out to dinner with her fiancé Orlando Bloom and his eight-year-old son, Flynn, earlier this month. When they asked for the bill, it had already been paid.
"Two weeks ago, I was at sushi and I ran into Ariana Grande," Perry began. "At the end of my long meal with Orlando and his son, we finished after an hour-and-a-half and we asked for the check. They were like, 'Ariana Grande has taken care of it. And we were like, 'Oh my god! That is so cool!' Orlando's son is eight, so I think he was like, 'Dope.'"
"Do you think he told all his friends?" Ellen K asked, to which Perry replied, "I hope so! I told all my friends!"
"But that is such a boss move and such a cute gesture," the "Small Talk" singer added. "Orlando was like, 'Man, I have such mad respect for her.' She was so kind. I love little things like that. Just grateful for this whole experience."
Watch Perry enthusiastically recount the experience, and listen to the full interview, below.
Chat About Ariana Grande Paid For Katy Perry's Meal After Running Into Her At Dinner