Mark Hoppus Breaks Down The Meaning Behind 'Happy Days': Watch
By Katrina Nattress
August 16, 2019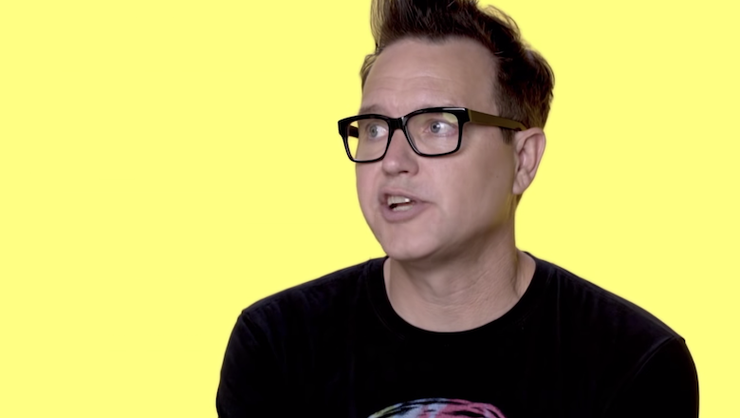 Blink-182 may be the biggest pop punk band in the world, selling out arenas all over the world, but that doesn't mean its members are any less human, and that vulnerability is front and center in "Happy Days."
Mark Hoppus recently dissected the new song during a new episode of Genius' "Verified."
"It was such an easy song to write, I feel like we cheated," the frontman admitted before revealing it originated from a beat drummer Travis Barker came up with and only took around five hours to write. He then opened up about its lyrics.
"This song is an inner dialogue that I feel I have with myself from time to time," Hoppus said. "It's about the doubts that I have, where I'm like, 'Is this song good enough? Is our band good enough? Am I good enough? Am I ever going to write another good song?' For myself, as a songwriter, I wake up every day thinking I'm never going to write another good song."
He then discussed how the song's overall message is more universal. "The ultimate message of the song is that there are happy days ahead. There are better times ahead," he declared. "You need to see this through, we're all in this together, and we will get to this better place and you will get to this better place."
"Happy Days" will be featured on blink's upcoming album Nine, which is slated for a September 20 release. Watch Hoppus discuss the track below.