Hear Thomas Rhett's Unreleased Song, 'To The Guys That Date My Girls'
By Blake Taylor
August 20, 2019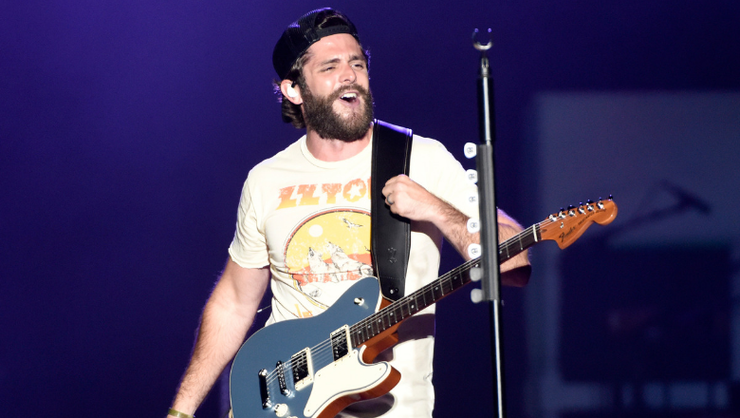 Although, Thomas Rhett's daughters, Willa Gray and Ada James are still years away from dating, Rhett's already prepared his message to the boys date them. His message is shared through his unreleased song, "To The Guys That Date My Girls."
Rhett debuted the new song on Saturday (August 17) in Pelham, AL to a packed crowd at Oak Mountain Amphitheater. "Out here on the road, all we do is just write songs all day and play shows at night," Rhett explains to the audience. "And there's a lot of songs that we write that never make album, songs you'll never hear. So, I think I'm just gonna start playing you brand new songs if that's okay with you. I'm pretty excited about it."
Based on the roar from the crowd, they were more than happy to hear some new music from the "Look What God Gave You" singer. Right before diving into the new track Rhett says, "Anyway, this song is about my girls. And the song is called 'To The Guys That Date My Girls.'"
"I know they won't be young forever / But I'm gonna hold on as long as I can / When you take their hand remember you're holding my whole world / Just a friendly reminder to the guys that date my girls," Rhett sings in the chorus.
At the moment, there no news on if the song will ever be released. However, after fans hear it, I'm sure they'll be begging for Rhett to his the studio and record this one. Watch the video below to see Rhett's debut performance of the hidden gem, "To The Guys That Date My Girls."
TR is currently out on his Very Hot Summer Tour and just announced a partnership with Chubbies swimwear featuring '90s-inspired clothes.