Adam Brody Confirms He Won't Be Involved In A Reboot Of 'The O.C.'
By Emily Lee
August 20, 2019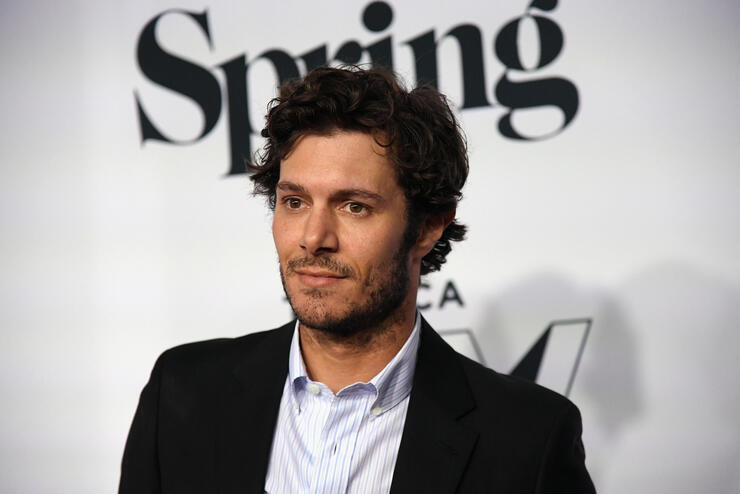 There's no denying we're living in the age of reboots. Over the past few years, we've seen new versions of Boy Meets World, Roseanne and Gilmore Girls come back with updated versions of their previously wrapped series. The most recent show to get the reboot treatment is the popular teen soap Gossip Girl that aired on The CW from 2007 - 2012. Though it will follow a new cast of characters living in the digital age, fans are still holding out hope that, at the very least, some of the original cast members will make a cameo. While fans wait to see if Serena van der Woodsen or Blair Waldorf will grace their screens again, many have started wondering if another popular CW teen drama will be getting the reboot treatment, as well.
During an interview with GQ, The O.C. star Adam Brody discussed the possibility of the show getting rebooted. The 39-year-actor thinks "it could" happen, though he has no interest in returning to the show that made him famous. "I don't know what the new take is. I'm sort of a fan of the reboot culture moment we're having, I don't get too put-off by re-doing shows from my youth. I actually like it, and if it doesn't work—which mostly it doesn't—then fine, it's flattering to the original show. If it works, then you get a new addition. It would have my blessing," he said.
"As for me, no [I wouldn't be involved], I'm in another stage in my life," Brody continued. "And I feel silly saying no because they're not doing it and I haven't been asked, so who am I to turn down non-existent work? But the truth is, it's not that I mind talking about it, and I haven't fought hard to not to talk about it, I don't care, I'm talking freely about it now, and I enjoy it to a certain degree. But as someone who would also like to be known for my other work, I can't imagine dipping back into that pool to have another decade of conversation."
Brody also revealed he doesn't really keep in touch with his cast mates from the show. "Not too much. Ben [McKenzie] occasionally. He lives in New York, I don't," he told GQ. Though the day after he sat down for the interview, he ran into his co-star (former girlfriend IRL) Rachel Bilson at JFK airport. She shared a selfie of their reunion on Instagram, which only made funs hungrier for a potential reboot.
Bilson, for her part, is actually interested in revisiting the show. Back in 2017, she told E! News: "I'm always open to things. I don't know what it would look like with our characters being old now. We were riding skateboards on the pier; I don't know what they do now as 30-year-olds. But it would be nice to see everybody again." Perhaps she convinced Brody to get on the reboot band wagon during their airport reunion? Brody is married to Gossip Girl star Leighton Meester, as well, so the reboot talk must be happening between them, too.
Photo: Getty
Chat About Adam Brody Confirms He Won't Be Involved In A Reboot Of 'The O.C.'