Foo Fighters Invite Five-Year-Old Boy To Dance Onstage During Ireland Show
By Hayden Brooks
August 20, 2019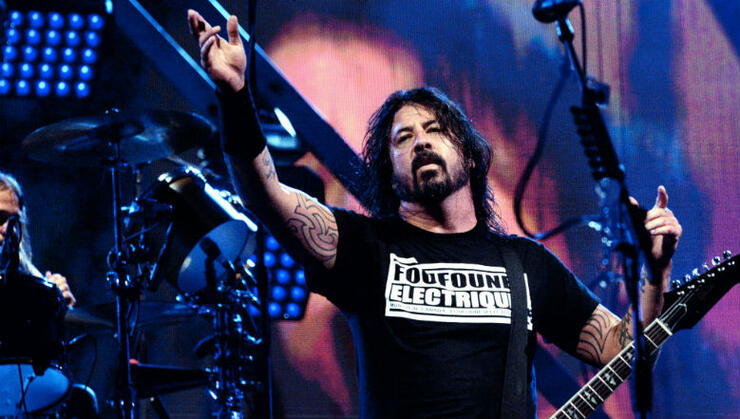 For the Foo Fighters' Monday night (August 19) show in Glasgow at the Boucher Road Playing Fields, the group made one five-year-old's life by inviting the young fan to the stage for an impromptu dance session.
As per Billboard, Dave Grohl spotted the young fan in the crowd and invited him onstage to bust a move to their track, "All My Life," during their headlining gig at the Vital Festival. "Can you show these people how to dance? Show these people how to dance!" Grohl yelled out to the fan, who is actually named Taylor Hawkins, as he started to jump around the stage and throw punches into the air. "We are insanely proud of our wee man. We're still in shock. My phone has been going mad with friends and family contacting us after seeing it," his mother Nikki told Belfast Live. "He's actually named after drummer Taylor Hawkins, so we had to take him to the Foos for his first gig.
Expect more Foo Fighters in 2020 as new music is dropping next year, according to the real Taylor Hawkins. "Well, from what I've heard from our fearless leader Dave Grohl, he has a lot of demos that he's worked on and I think we'll start, once this tour is over," Hawkins said during a video interview with RockSound.TV. "I think not too soon after that we'll start the process of putting the songs together as a band. It's a long process. We do a lot of demoing and stuff, but I think that we'll have, I'm hoping, I think we'll have a new record by next year. We should," he continued.
Chat About Foo Fighters Invite Five-Year-Old Boy To Dance Onstage During Ireland Show