Poorly Placed Ribbon Absolutely Ruins Wedding Dress
By Dave Basner
August 20, 2019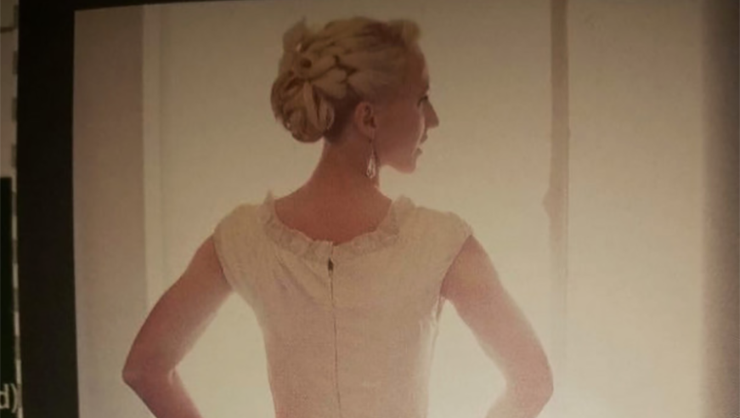 When it comes to a wedding dress, there are many options. It could have sequins or lace, sleeves or no sleeves, a high neckline or a low one, slits, and of course there's the shape to consider too. Some dresses also have ribbons on them, which usually just serve to complement the gown, but on one wedding dress now going viral the ribbon is incredibly distracting.
Someone posted a photo of the dress on Reddit where it has gotten a lot of reactions. That's because it shows an otherwise lovely white gown that has a terribly placed brown ribbon that starts right on the bride's backside and streams down to the ground.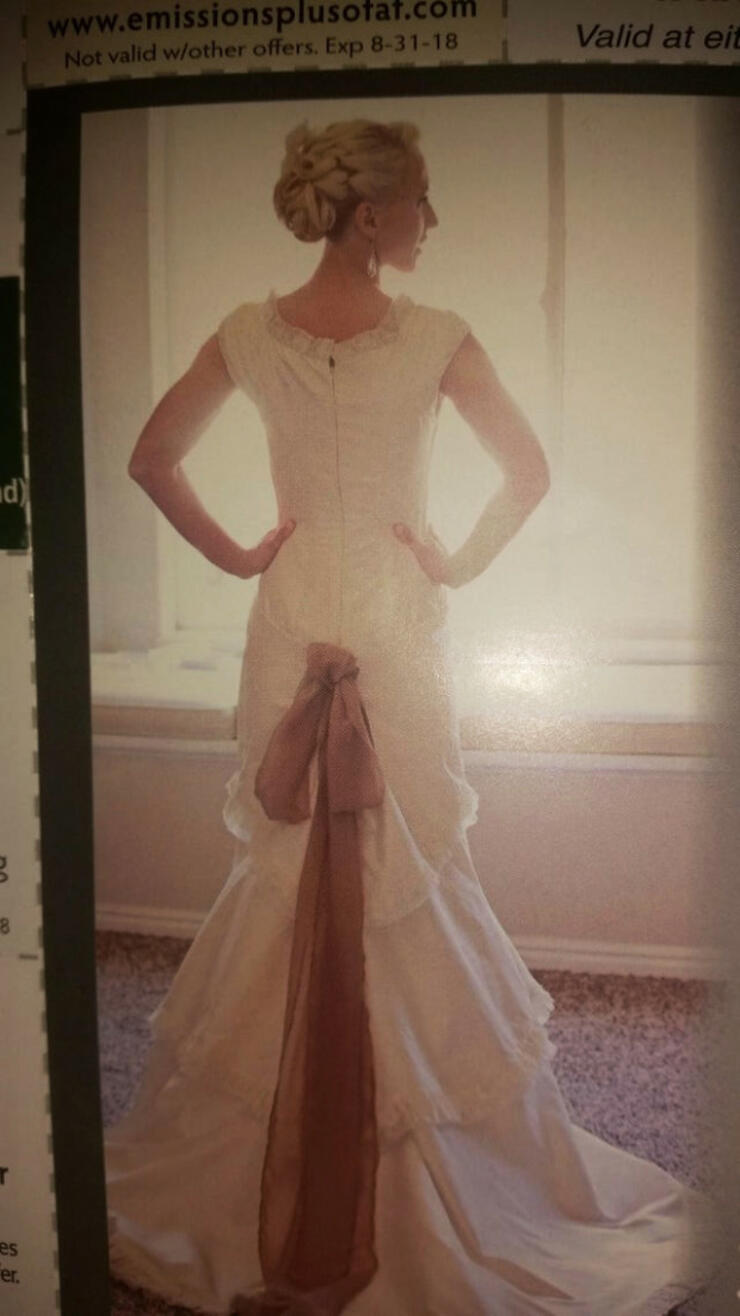 It looks as though the bride had a very unfortunate accident in the dress, and commenters were quick to pick up on it. One wrote, "Crappy design," while another noted, "It's pretty difficult to go to the bathroom in a wedding dress, she's just covering her bases." One other said, "Every girl dreams of her dream wedding dress with dream poop train."
Of course, it wasn't just the ribbon that turned people off. Someone stated, "I know the point is that crappy ribbon but the neck line is awful, too. Is it really so difficult to hide the zipper pull?" Another chimed in, "The entire dress is just poorly executed," and someone else agreed, writing, "Even aside from the color, that design is terrible. It makes her look like a pencil with a saggy ass."
No word on if anyone has actually bought the dress.
Photo: Reddit
Chat About Poorly Placed Ribbon Absolutely Ruins Wedding Dress