Three States Sue Trump Administration Over 'Public Charge' Rule
By Bill Galluccio
August 20, 2019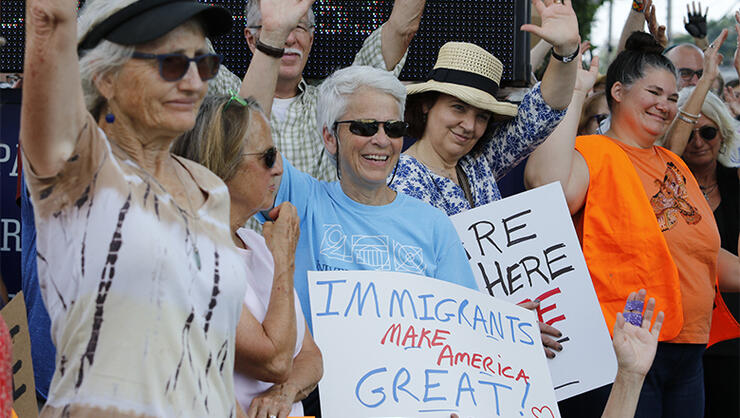 New York, Connecticut, and Vermont have filed a lawsuit against the Trump administration to block a new rule that makes it more difficult for immigrants to get a green card. The new rule, which takes effect on October 15, expands the definition of "public charge" to include immigrants who depend on certain government programs for at least 12 months during a three-year period. The revised rule would allow the government to deny green cards or visas to immigrants who are enrolled in Medicaid, receive food stamps, or require federal housing assistance.
"Generations of citizens landed on the welcoming shores of Ellis Island with nothing more than a dream in their pockets," said New York Attorney General Letitia James. "The Trump administration's thinly veiled efforts to only allow those who meet their narrow ethnic, racial, and economic criteria to enter our nation is a clear violation of our laws and our values."
The states argue that the new rule discriminates against immigrants and will hurt families who will be forced to refuse necessary benefits in order to remain eligible for permanent legal status in the United States. The states say that as immigrants opt of federal programs, they will be forced to use their own resources to assist low-and-middle-class families who need help.
"Quite simply, under this rule, more children will go hungry, more families will go without medical care, and more people will be living in the shadows and on the streets. We cannot, and we will not let that happen," James added.
The Trump administration has defended the rule change, claiming that it will protect the American taxpayers and ensure "that non-citizens in this country are self-sufficient and not a strain on public resources."
Photo: Getty Images
Chat About Three States Sue Trump Administration Over 'Public Charge' Rule