Rihanna's Diamond Ball To Honor Prime Minister Of Barbados & Shaun King
By James Dinh
August 21, 2019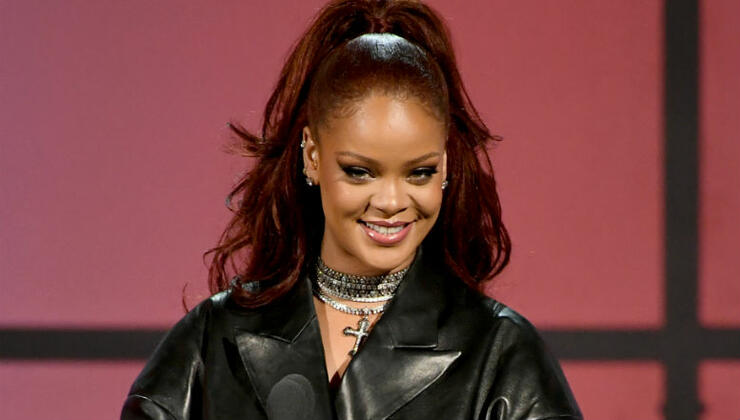 In just a few weeks, Rihanna will bring her fifth annual Diamond Ball to New York City on September 12, where the pop titan will redirect awareness to the Clara Lionel Foundation (CLF). However, this year's installment will also shed light on Barbados Prime Minister Mia Mottley and Shaun King as the recipients of the 2019 Diamond Ball Award.
On Wednesday (August 21), the pop titan announced via press release that the pair is set to receive the honor "in recognition of their humanitarian and social justice work." While Minister Mia Mottley "has been a fierce champion for women, young people and empowerment through education, pioneering revolutionary programs such as the Education Sector Enhancement Program," the release praises King for using "his voice to highlight important conversations pertaining to race and historically disadvantaged communities."
News of the honors arrives after it was revealed that this year's event is set to be hosted by Seth Meyers and feature performances from Pharrell and DJ Khaled. "I can't imagine a better night than this year's Clara Lionel Foundation event with Seth Meyers, Pharrell and DJ Khaled," Rihanna said in a statement. "I am particularly honored to present Prime Minister Mottley and Shaun King with this year's Diamond Ball Awards for their groundbreaking work. We are so thankful to them for joining us and making the night better than ever."
As it has in recent years, this year's event will see celebrities come together to raise awareness and contribute to the Clara Lionel Foundation's global initiatives in line with education, health and emergency response programs around the world.
Chat About Rihanna's Diamond Ball To Honor Prime Minister Of Barbados & Shaun King