Security Camera Captures Man Getting Struck By Errant Lightning
By Dave Basner
August 21, 2019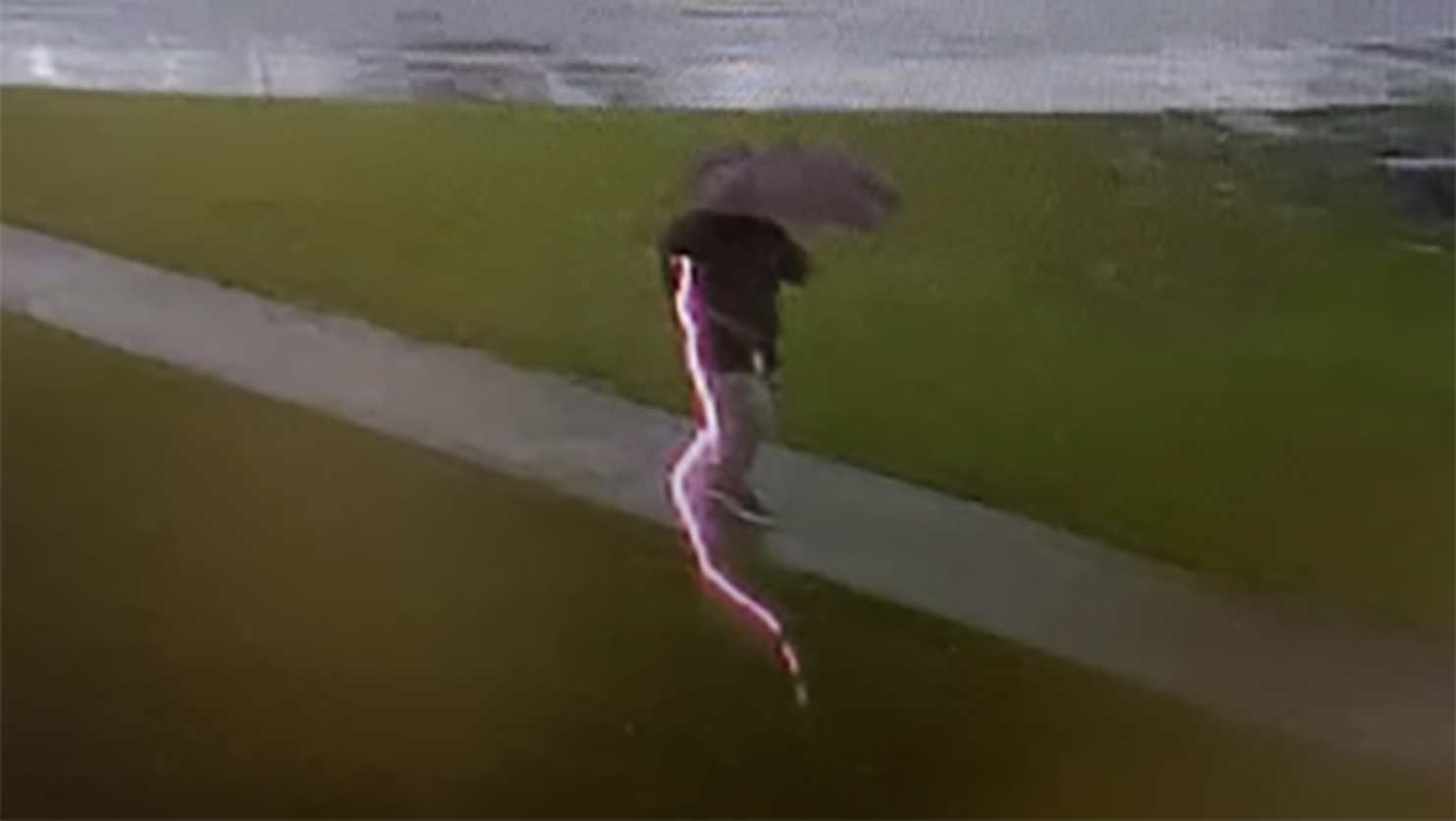 Most people know that when they are out in a storm, there is always the possibility that they could be struck by lightning. While the chance is incredibly small, it still can happen, and Romulus McNeill was pretty sure it happened to him. The 49-year-old South Carolina native can be seen on surveillance footage walking along a path while holding an umbrella at the school where he works as a guidance counselor. There's a flash of lightning and Romulus either gets shocked or scared so much that he drops the umbrella, only to pick it up and run off.
He explained to AccuWeather what is going on in the heart-stopping video, saying, "There was a big boom and there was a big, bright flash and I was just trying to get out of there as fast as I can. I didn't know what happened, all I know is that something that was quick and intense and powerful and I just wanted to get to my car."
Meteorologist Jesse Ferrell shed more insight onto what he thinks happened. Ferrell said he is pretty sure Romulus wasn't directly hit by lightning. He explained that while the strike "was close enough to give [Romulus] a good scare," it likely hit "a flag pole, building or tree in the upper right," off-camera.
With that, Romulus might have felt ground currents - electricity from the lightning that flowed through the ground away from where the original strike was. Many people who saw the video thought that McNeill might have been the victim of an "upward leader" or "streamer" - when channels of electricity surface from the ground to connect with a bolt of lightning in the sky. However, Ferrell thinks this is unlikely since streamers can only be caught on much more powerful cameras with frame rates closer to 9,000 per second as opposed to the security cam's 30 per second.
Instead, Ferrell thinks that image on the video is an example of "ghosting," the reflection of the nearby lightning strike getting imprinted on the video.
Either way, you won't see a video like this with Romulus in it again. He told AccuWeather, "I'm always careful about lightning, but what I'm going to be more cautious about now is that when I do see lightning, I'm going to avoid going outside at all costs."
It's sound advice since most weather experts say if you hear thunder or see lightning, the safest thing to do is stay inside.
Photo: Facebook/RomulusMcNeill