Men Take Photos Of Leopard They Think Is Dead, But Then It Wakes Up Angry
By Dave Basner
August 22, 2019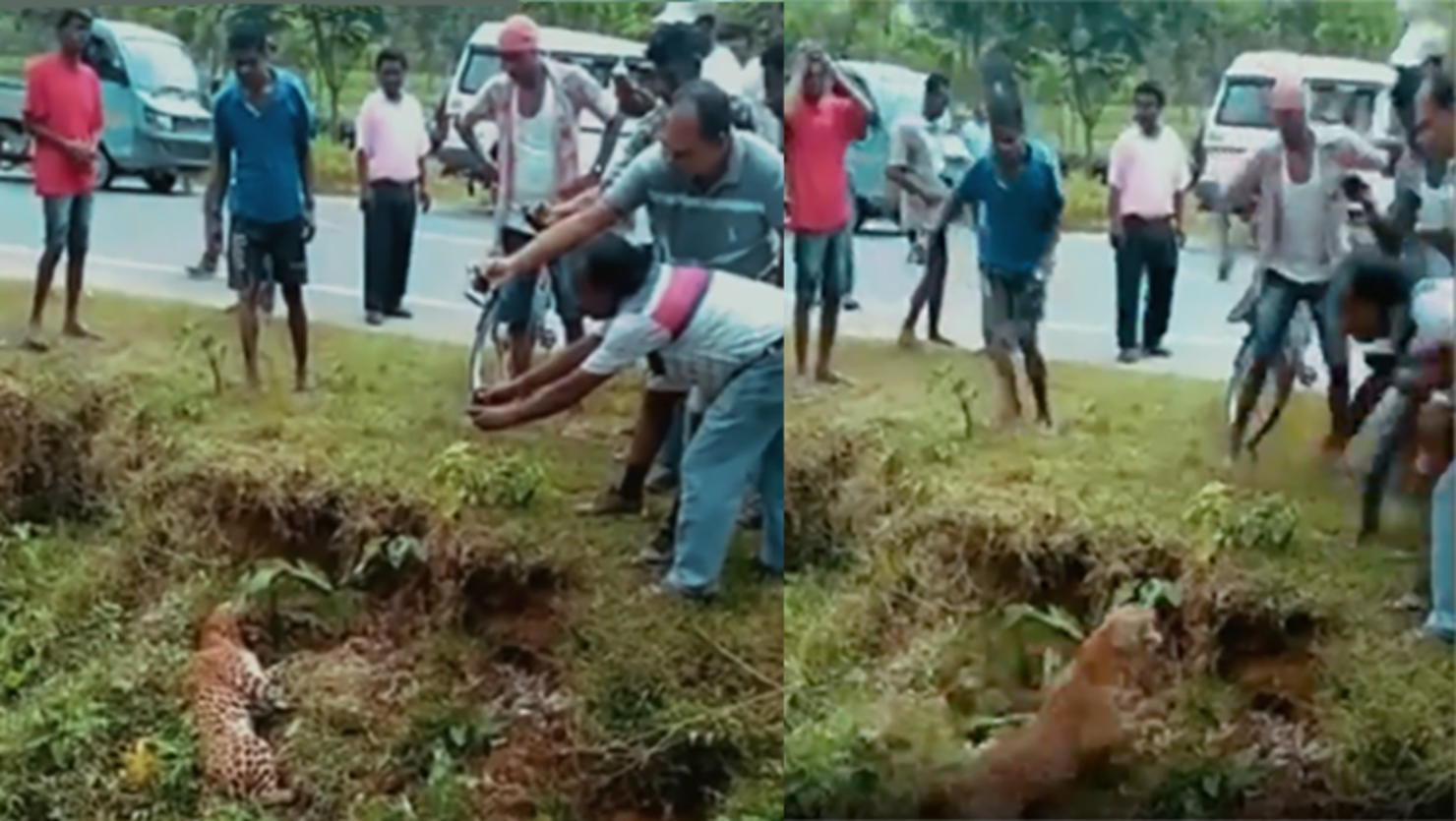 Here in America, when wildlife is encountered, it's usually no big deal since most animals in our country run from humans. You'd be lucky to capture a photo of deer, bunnies, raccoons, foxes or possums since they are so quick to make an escape. But there are some creatures that might put up a fight, like bears and mountain lions. However, most people who live near them understand they shouldn't be messed with.
A lot of folks in India didn't seem to get that memo though, and it's clear in a new video. The clip shows a group of men gathered around a leopard that they think is either dead or sleeping. They are incredibly close to the big cat, snapping photos of it with their iPhones, when they learn the hard way that they should always keep a distance between themselves and dangerous animals. The leopard wakes up and releases a spine-chilling roar before lunging at the closest amateur photographer.
Whoever is filming starts to run for their life, along with everyone else, but eventually focuses back on the leopard, which has pulled the man into a ditch. That man is able to get away seemingly unscathed. No word on if the leopard was left alone following the attack.
Leopard attacks in India aren't as rare as you would think. In fact, earlier this year a leopard injured four people in the Indian village Jalandhar.
Photo: YouTube