Miley Cyrus Denies Cheating On Liam Hemsworth In Lengthy Twitter Statement
By Peyton Blakemore
August 22, 2019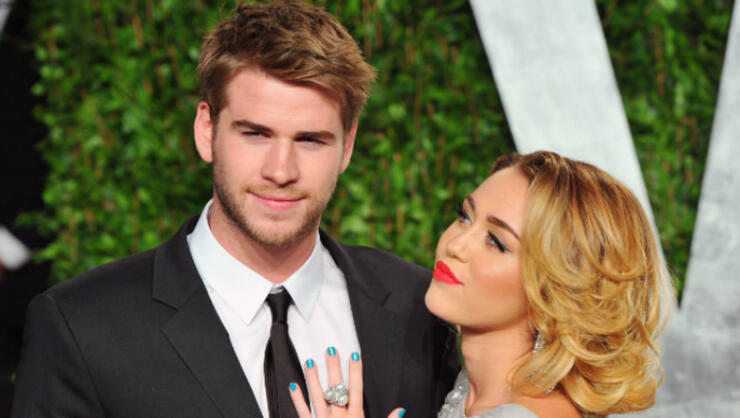 Miley Cyrus wants the world to know that she did NOT cheat on her estranged husband, Liam Hemsworth.
On Wednesday (August 22), the "Slide Away" singer shared a lengthy Twitter statement that addressed her previous bad girl behavior, her public persona, and the "truth" about their recent split.
"I can accept that the life I've chosen means I must live completely open and transparent with my fans who I love, and the public, 100% of the time. What I cannot accept is being told I'm lying to cover up a crime I haven't committed. I have nothing to hide," she began. "It is no secret that I was into partying in my teens and early 20's. I have not only smoked, but advocated for weed, I've experimented with drugs, my biggest song to date is about dancing on molly and snorting lines in the bathroom.
Miley went on to list her previous mistakes from "cheating in relationships" when she was young to "ripping a bong" when she was 17 to getting "kicked off hotel Transylvania for buying Liam a penis cake for his birthday and licking it."
"But the truth is, once Liam & I reconciled,I meant it, & I was committed," she continued. "There are NO secrets to uncover here. I've learned from every experience in my life. I'm not perfect, I don't want to be, it's boring. I've grown up in front of you, but the bottom line is, I HAVE GROWN UP."
Miley added, "I can admit to a lot of things but I refuse to admit that my marriage ended because of cheating. Liam and I have been together for a decade. I've said it before & it remains true, I love Liam and always will. BUT at this point I had to make a healthy decision for myself to leave a previous life behind. I am the healthiest and happiest I have been in a long time. You can say I am a twerking, pot smoking , foul mouthed hillbilly but I am not a liar."
"I am proud to say, I am simply in a different place from where i was when I was a younger," she concluded.
As fans know, Miley's statement came just one day after Liam filed for divorce in Los Angeles, citing "irreconcilable differences." As fans know, the estranged couple announced their split last week after less than a year of marriage.
"Liam and Miley have agreed to separate at this time," a rep for the 26-year-old singer told People in a statement. "Ever-evolving, changing as partners and individuals, they have decided this is what's best while they both focus on themselves and careers. They still remain dedicated parents to all of their animals they share while lovingly taking this time apart. Please respect their process and privacy."
Photo: Getty Images
Chat About Miley Cyrus Denies Cheating On Liam Hemsworth In Lengthy Twitter Statement