Taylor Swift Accidentally Reveals She'll Open The 2019 MTV VMAs
By Hayden Brooks
August 22, 2019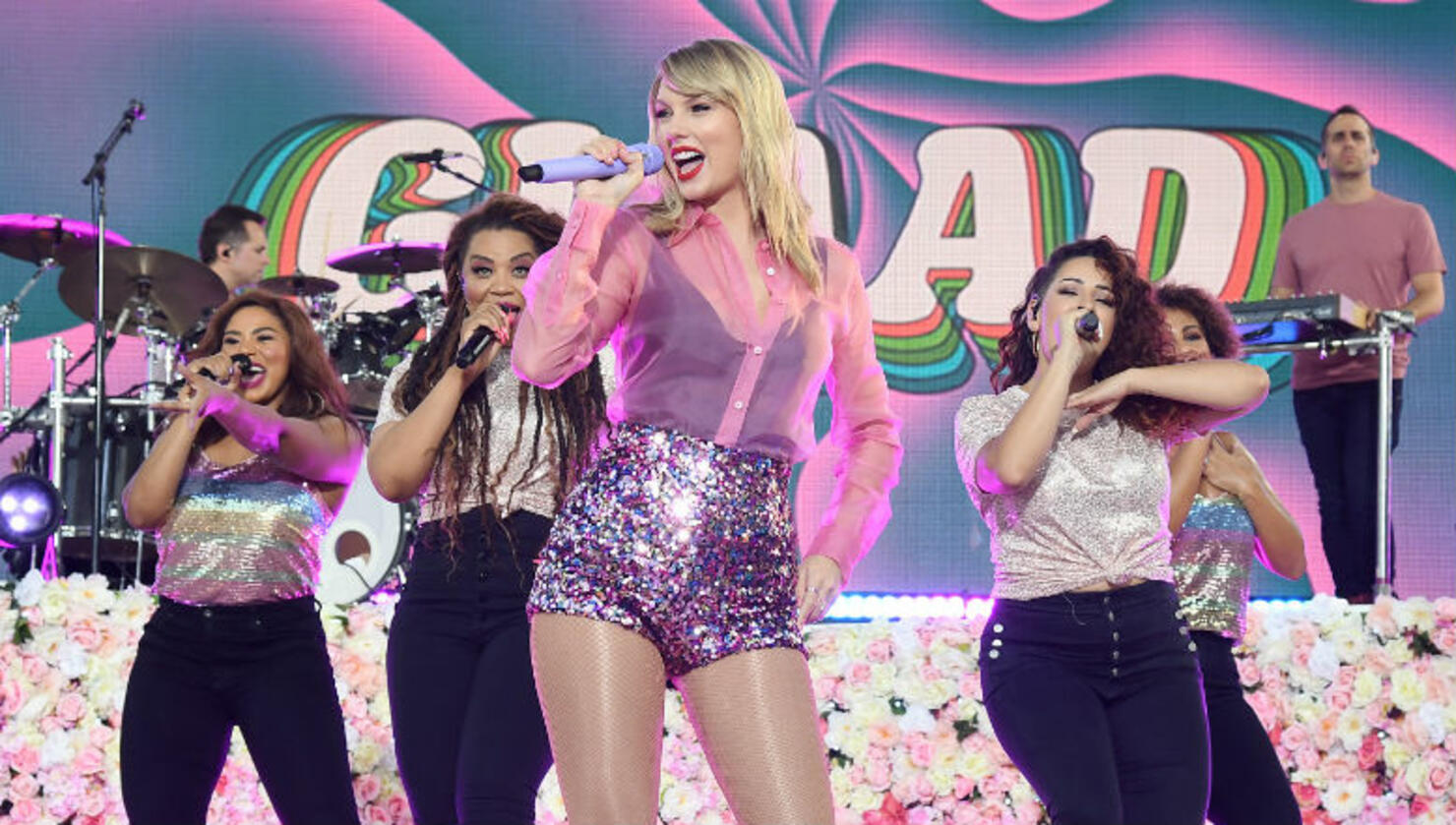 Taylor Swift will make a big splash at the 2019 MTV Video Music Awards by opening the show-stopping ceremony on Monday (August 26).
During her Thursday (August 21) appearance on Good Morning America in promotion for her new album, Lover, which drops tomorrow, Swift made the accidental reveal. "Well, I'm opening the show, so that's exciting," Swift told host Robin Roberts. "I don't know if I was supposed to say that actually, but I've done it now, so...can't take it back."
Swift leads the nomination pack, alongside Ariana Grande, for her clips for "ME!" and "You Need To Calm Down." "I wrote those treatments for those videos, so it's really exciting to be nominated and the fans have been so wonderful," she explained, before making a specific mention to the latter clip. "Working with my friends, working with people that I love so much, seeing that get nominated was really proud moment for me," she added. The 2019 MTV VMAs will air live from the Prudential Center in Newark, New Jersey on August 26 at 8 PM ET.
In addition to her interview, Swift also performed the aforementioned Lover singles, as well as "Shake It Off." Click here to see the full performances!
If you want even more from Swift, make sure you tune into the iHeartRadio Lover Album Release Party and Secret Session on August 23, where fans can hear exclusive never-before-heard audio from the singer's international listening parties, including all of the details behind each of the album's 18 songs. Fans can also tune in to hear Taylor talk about all things Lover on Friday at 8pm ET on iHeartRadio Pop, Hot AC and AC stations, as well as on Taylor Swift: Lover Radio on the iHeartRadio app. And in case you missed anything, Swifties can hear the special on Taylor Swift: Lover Radio every 30 minutes, all weekend long.