Taylor Swift Shares Intimate Details of 'Lover' Songs During Secret Session
By Nicole Mastrogiannis
August 24, 2019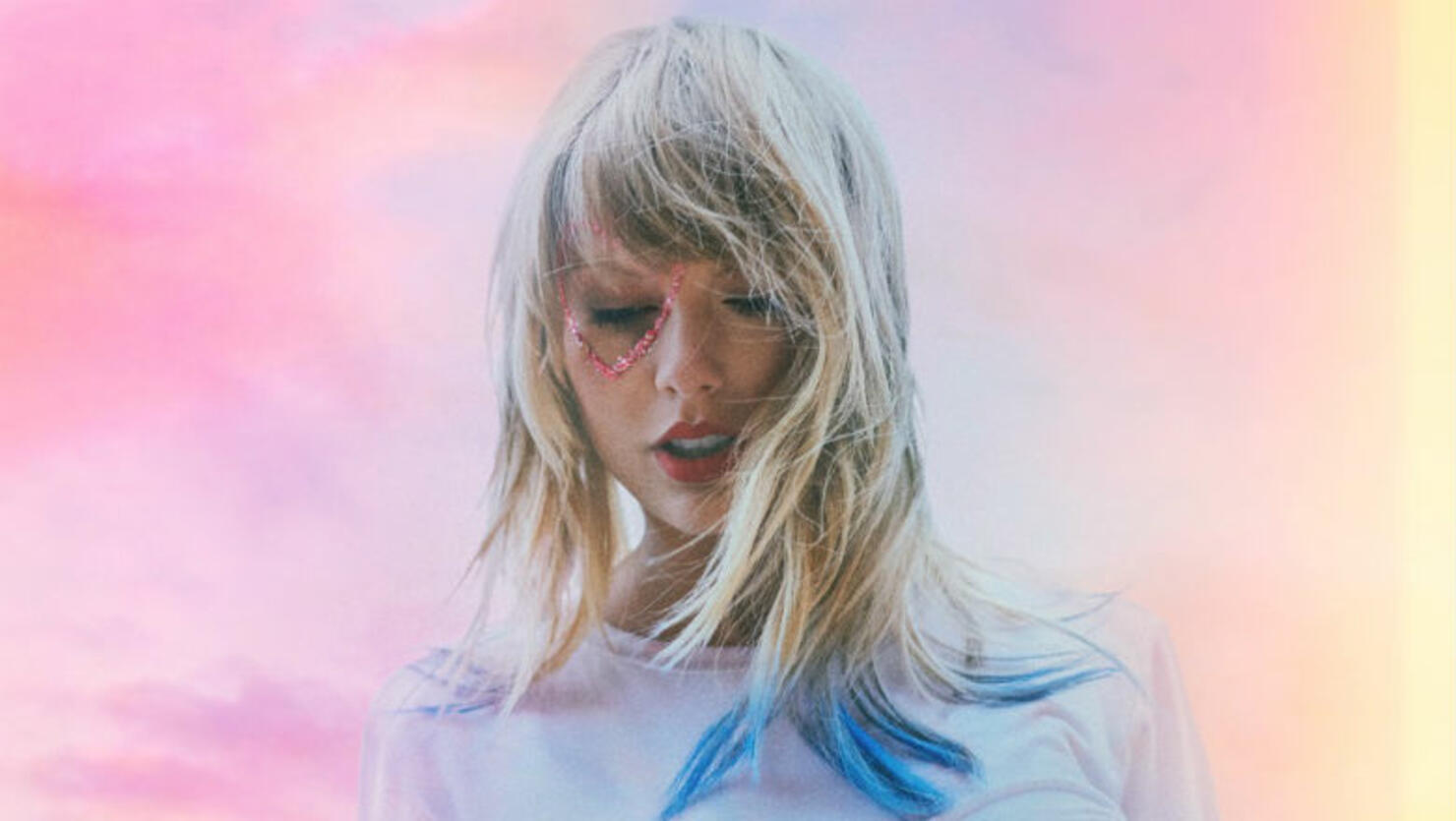 Today, August 23rd, 2019, is the day that Swifties all over the world has been waiting for. After all the Easter eggs, all the fan theories, all the countdowns, the moment has finally arrived: Taylor Alison Swift's new album Lover is officially here!
Lover is a gorgeous collection of 18 songs about every aspect that love has to offer. It started with "Me!" featuring Brendon Urie of Panic! At the Disco, followed by the amazing anthem we know as "You Need to Calm Down," and then two more songs, "The Archer" and title track "Lover," all leading up to full album release — T-Swift's previously teased "next chapter." 
As many Swifties already know, Taylor held several Lover Secret Sessions in cities including London, Nashville, and Los Angeles as she shared her new album with fans for the very first time. And in case you're wondering, here's how fan get invited to these exclusive gatherings, according to Taylor herself: "This is something where you can't buy a ticket, there's no real way to try and figure out how to get in other than maybe you made a video that made me laugh, so I screenshotted it and sent it to Taylor Nation. Or maybe you did some really grassroots marketing with post-it notes, I don't know. Or maybe you had been fiercely defensive of me on Twitter."
Well, if you didn't make it to one of these amazing listening parties, iHeartRadio let Swifties in on the fun during the iHeartRadio Lover Album Release Party and Secret Session. During the broadcast special, Taylor opened up about Lover and the intimate stories behind some of the album's songs.
Fans can listen to the iHeartRadio Lover Album Release Party and Secret Session on repeat all weekend long on the Taylor Swift: Lover Radio station via the iHeartRadio app. While you listen, grab some freshly baked cookies (or maybe heart-shaped marshmallow treats is more your thing?), and check out what we learned about some of her new songs from Taylor Swift's exclusive Lover Secret Session below.
"The Man"
"This is a song that I have wanted to write for a very long time, but never knew exactly how to. I often think about what my career would have been like, and what my headlines about my career would have been like if I had been a man instead of a woman. Not what would I do differently or anything, but if I had had the same accomplishments, the same mistakes, the same dating history, the same statements — what would have been different? This is a song called 'The Man,' and it's just about how the world would be if I had been a dude in my approximations of it."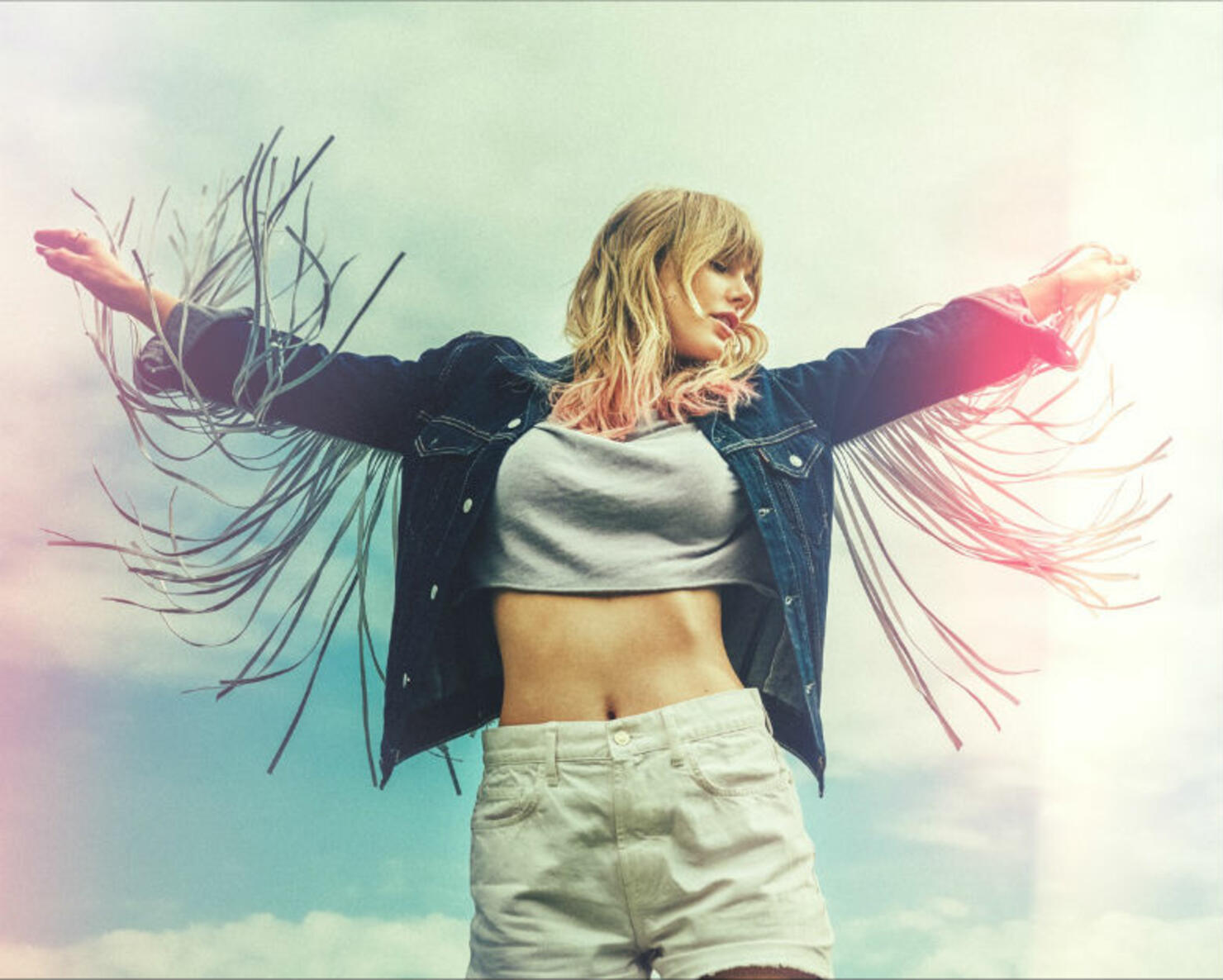 "Paper Rings"
"[This] is a song that me and Jack [Antonoff] basically wrote ... part of the template for what I wanted to do with some of the songs was imagining that I was a wedding band at a reception, playing the love songs that the bride and groom wanted to hear in, like, 1978 or something. It's called 'Paper Rings.' The whole song is just basically reminiscing on fun memories. And then in the chorus, it talks about how, basically the concept of, like, your whole life you talk with your friends about how, like, 'Oh my God. Do you wanna get married? What do you want your ring to look like? What kind of ring do you want?' I don't know, I just feel like if you really love someone, love someone, you'd be like, 'I don't care.' And so, it talks about that concept as the hook. And in the bridge, there's some fun, kind of, punk, like inspired by punk girl groups and the way they used to sing, shouting them in a really unapologetic way. And so, I made this one with Jack, and you can hear him counting in the chorus. That's how much we wanted to sound like a wedding band. This one's a really fun one, I really like this one."
"London Boy"
"With this song, I just kind of wrote about, basically, what it was like to basically be like, 'Bye guys! I'm gonna go here for a long time.' And there's a voice that you'll hear in the beginning of it, and it's Idris Elba's voice talking about London. And in the bridge, there's a name-check of Stella McCartney, and this name-check where I reference her was when I like ... I went over and played her the song. So, I played it for her, and she was like 'Oh my God, let's do something.' And I was like, 'OK!' And so then that's why we have this merch collaboration. She's got really amazing designs, and having them be at accessible pricing is really cool and really wonderful, and I'm glad we could figure that out."
"Lover"
"I'm really, really proud of this song, because it's always been very hard for me to write love songs that weren't about love, and like, pining, love and secrecy, love and fear. If I wasn't writing 'Love Story,' which wasn't even about my own life; like really, it was about movies I had seen, and Romeo and Juliet, and sort of a fragment of it was my own life. But, I haven't really been able to write a pure 'Oh my god I love you' love song, and this is the one that I'm the most proud of. So this song is like that. And basically, I wanted it to sort of exist in a timeless era, where you wouldn't be able to guess if it was being played at a wedding reception in 1980 or 1970 or now. So, there were no instruments that we used that were new instruments since things that were invented post 70s. And so, I kind of wrote the bridge as if they were vows. You know how when people write their vows and they sort of, like, customize them; I kind of wanted to do that in the bridge of this song."
"Daylight"
"I wrote 'Daylight' about the idea that, reputation, for me, aesthetically and thematically, felt like a very, very long night of storms and volcanic eruptions, floods, hurricanes, hail, tornadoes, endless fire, an astroid hit. And so it felt like trying to figure out what's what throughout all that. I did gain sort of an insight that I didn't have before, which was like, even though all this stuff has happened and you, at times, feel really down about stuff that's happened in your life or your past or whatever, letting it go is a really, really, really, important step. Even if you never fully get there. Reminding yourself to let things go as they present themselves, even if you can't seem to let them go yet, is a helpful exercise. And realizing that you can find love in literally the worst times in your life. You can find friendship in the worst times in your life, you can find the best things in your life that you will have forever in temporary, really awful times that will pass. And so those were all the themes I was thinking about when I wrote this song, but I don't think I was necessarily thinking about them because I wrote it really fast. But, I think about them now.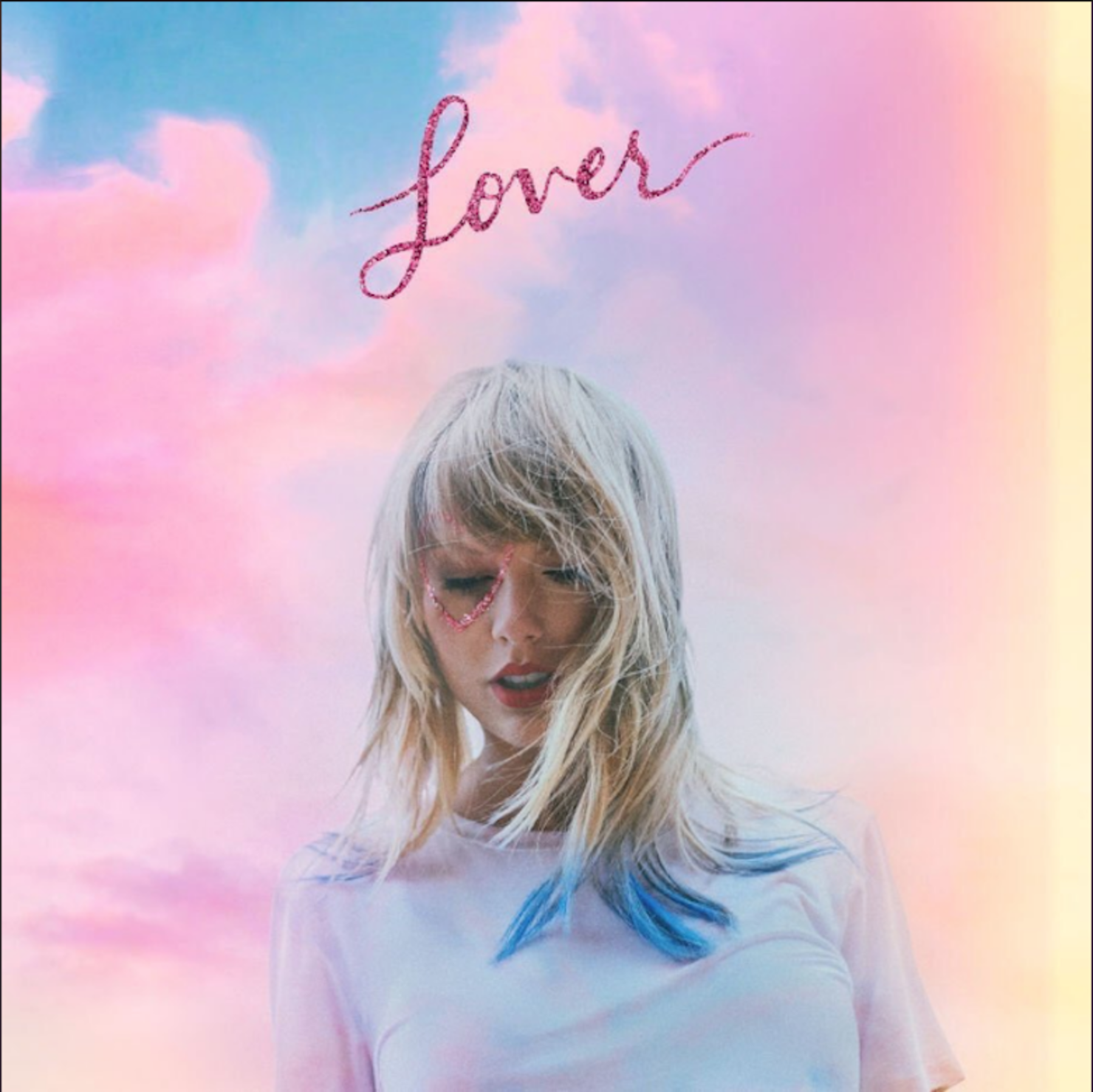 Read on to find out some more of the stories behind Taylor Swift's new songs from her Lover Secret Sessions below.
"I Forgot That You Existed"
"So the album's called Lover, it's about all the facets of love that I find really interesting. Love is the broadest thing you could ever write about. And love, even when it's good, has every facet of emotional complexity in it to write from. And so, coming from having released an album called reputation, reputation was an album all in response to something — a lot of things — that happened in my life. So, reputation was pretty much like a coping mechanism. Reputation was like going through all the stages of grief over the loss of one's reputation; kind of like throwing a funeral for something that maybe wasn't even good for you to have in the first place. In doing that, and in picking the first song and writing the first song on this album, I wanted to complete the cycle of grieving, almost, and the cycle of when you go through some drama or some frustrating stuff in your life where a relationship ends, or you're going through this turmoil in your life, there's all these phases you through. And then, when you're really done with it, you hit indifference. The actual definition of getting over something is a shrug. And so, I was working with this production duo, it's Louis Bell and Frank Dukes, and they had worked with my friend Camila [Cabello], and she had made some really cool stuff with them, so I was like, 'Let's try it.' And so, I played it for them, and they started making the track, and I wrote the song and I wanted it to be just as simple as the emotion of indifference is."
"Cruel Summer"
"This song is one that I wrote about the feeling of a summer romance, and how often times a summer romance can be layered with all these feelings of, like, pining away and sometimes even secrecy. It deals with the idea of being in a relationship where there's some element of desperation and pain in it, where you're yearning for something that you don't quite have yet, it's just right there, and you just, like, can't reach it. So, this has some of my favorite lyrics on it, and it was so fun to write this. Jack and Annie [Clark] did the track and a lot of the instrumentation, and I did the topline in whatever language that is. A topline is all the notes and the lyrics you hear. So whatever you would sing, that is what I wrote on this. It was just so fun to write this one and I really love this one. Jack and I like to do ranting bridges. Like in 'Out of the Woods' where the bridge is the biggest moment of the song — we revisited that concept."
"I Think He Knows"
"Basically, I was playing around with the idea of quiet confidence. There's something so sick about quiet confidence; somebody who, they're not arrogant, they're not cocky, like, that's obnoxious. But, there are certain people who just walk in and they don't need to be arrogant because there's something beaming from within them that they probably aren't even in control of. And when you meet a person like this, you're like, 'Why do I want to walk over there and talk to that person?' I can't explain it, but I think it's this quality. It can be a really shy person, it's not like you gotta be loud. Some people just seem like they know who they are, they don't need to brag about it. And I think that's such an interesting quality because I can't really explain it. And so I wrote a song about that. I mention a street called 16th Avenue, and that's a street in Nashville where I used to write songs. The songwriting/publishing houses are on that street, so if you're wondering if I just picked a random number, I didn't."
"Soon You'll Get Better"
"This song is one that was hard to write, because it's something that I'm going through right now. My dad got cancer when was 13 and he got better, and it wasn't a very long process, but things with my mom have been very different. This song is special in a lot of ways because when I wrote this one, I recorded it with Jack, and he was working, at the time, with the Dixie Chicks, making their new album. That's the band that made me wanna do this. There's a handful of artists that made me wanna do this. The Dixie Chicks taught me that you can have a strong female voice, saying whatever she wants in music, and experimenting with having a very feminine aesthetic, but very tough resilience to them. And their musicianship, the way that they played their instruments made me wanna play an instrument. Basically, I said to Jack, 'Can you please play this song for the Dixie Chicks? It's a really special song for me and my family, and they were such a big part of my life, and I wonder if maybe they can sing background vocals on it, or maybe even play on it if they wanted to.' And he played it for them, and they got really emotional hearing it, and wanted to sing on it and play fiddle and banjo on it too. So, the background vocals that you're hearing in this song are the Dixie Chicks, who I'm obsessed with."