The Rolling Stones, NASA Announce Unique Mars Rock Honor
By Andrew Magnotta @AndrewMagnotta
August 23, 2019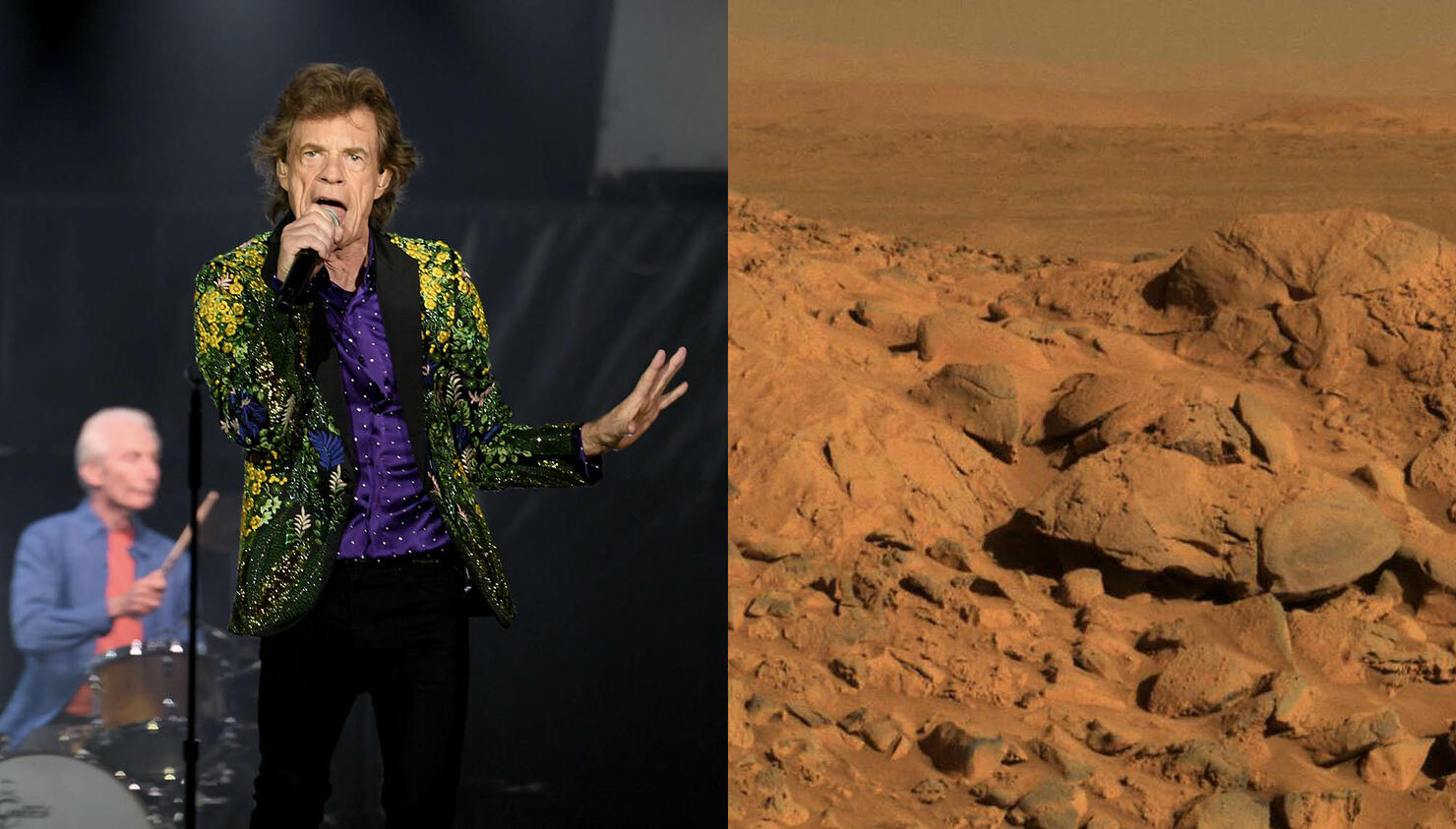 If the Rolling Stones thought getting into the Rock and Roll Hall of Fame or Mick Jagger's Knighthood were big deals, NASA just bestowed an honor that extends far beyond this planet.
A Mars rock of particular interest to NASA has been dubbed "Rolling Stones Rock" after it was spotted rolling away when the space administration's InSight lander's touched down on the planet last November.
"In images taken by InSight the next day [after the landing], several divots in the orange-red soil can be seen trailing Rolling Stone Rock," NASA explained in a statement. "It's the farthest NASA has seen a rock roll while landing a spacecraft on another planet."
NASA and The Stones enlisted actor Robert Downey Jr. to share the announcement to the band's Rose Bowl Stadium audience Thursday night before the show started.
"Cross-pollinating science and a legendary rock band is always a good thing," Downey said.
NASA's InSight mission control is in the Pasadena, California-area.
"Part of NASA's charter is to. share our work with difference audiences," said Lori Glaze, director of NASA's Planetary Science Division. "When we found out the Stones would be in Pasadena, honoring them seemed like a fun way to reach fans all over the world."
The Rolling Stones themselves called the whole affair a "milestone in our long and eventful history" and thanked NASA.
NASA has also been associated with another iconic rock band, having Queen guitarist Brian May — who moonlights as an astrophysicist — compose a theme song for the New Horizons Space Probe, which reached our solar system's far-out Kuiper Belt this past winter.
The Rolling Stones have two more concerts on their 'No Filter' tour of North America. Get the tour dates here.
Photo: Getty Images