Funny Mom Plays Epic Yet Cruel Prank On Her Kids
By Dave Basner
August 27, 2019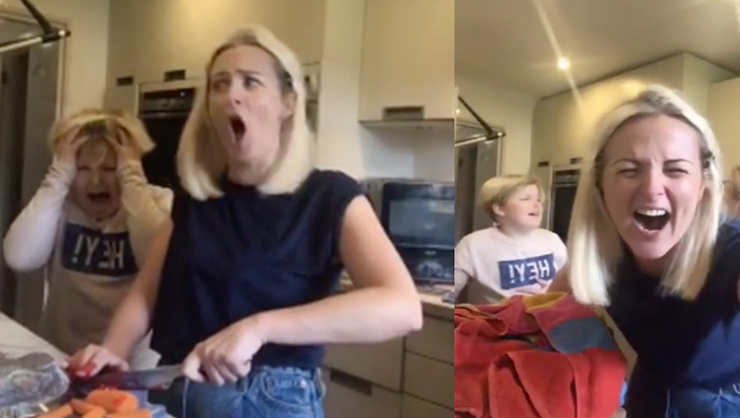 Some kids who got into a prank war with their mom are probably regretting it right now. According to Felicity Kane, her sons, Harrison and Finlay, have been spending the last few weeks pranking her but she finally got her revenge. With the help of a carrot and some fake blood, Kane had her boys thinking she just accidentally severed her finger, and she caught it all on camera. While chopping away in the kitchen, Felicity gives a scream and her sons come running in. When they see what they think is her finger detached from her body, they freak out.
Amid her screams, she asks them to cover it and her younger son, disoriented by the traumatic situation, throws a metal strainer on it. Her older boy grabs a towel to put on it. She then yells for them to get her phone to call 911. When they ask her where it is, she indicates it is right in front of them, filming everything. They realize they've been gotten as Felicity cracks up.
People's reactions to the video are pretty split between some thinking Felicity is cruel, to many sure the footage is faked, to plenty just appreciating the laugh the clip gave them.
Photo: YouTube
Chat About Funny Mom Plays Epic Yet Cruel Prank On Her Kids