Luke Combs Announces Touching New Single, 'Even Though I'm Leaving'
By Blake Taylor
August 26, 2019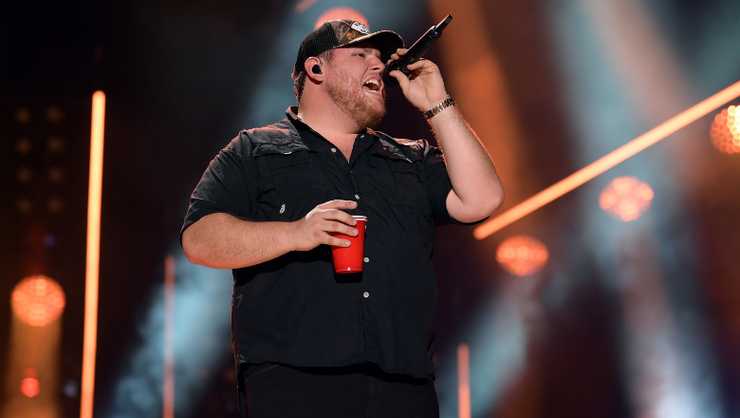 Luke Combs just announced his new single, "Even Though I'm Leaving," off his 2019 EP, The Prequel, will hit country radio on September 9.
The song, written by Combs alongside Wyatt B. Durrette and Ray Fulcher, will hit home for anyone who has lost, or is missing, their dad or any loved one.
"Just 'cause I'm leavin' / It don't mean that I won't be right by your side / When you need me / And you can't see me in the middle of the night / Just close your eyes and say a prayer / It's okay, I know you're scared when I'm not here / But I'll always be right there / Even though I'm leavin', I ain't goin' nowhere," Combs sings from the bottom of his heart in the chorus.
"Even Though I'm Leaving" follows up Combs' six consecutive No. 1 singles including "Hurricane," "When It Rains It Pours," "One Number Away," "She Got The Best Of Me," "Beautiful Crazy," and "Beer Never Broke My Heart." The country singer has truly been unstoppable and shows no sign of stopping any time soon.
Combs recently shared that his new album is officially coming out on November 8. Nothing has been officially announced regarding the album title or track list, although some fans seem to think the new project will include his recently shared unreleased tracks like "Better Together" and "Reasons." Nothing is official yet, so fans will just have to wait and see. In the meantime though, take a listen to Combs' brand new single, "Even Though I'm Leaving" below.
Chat About Luke Combs Announces Touching New Single, 'Even Though I'm Leaving'