Elton John Describes Ludicrous Journal Entry He Found While Writing Memoir
By Andrew Magnotta @AndrewMagnotta
August 27, 2019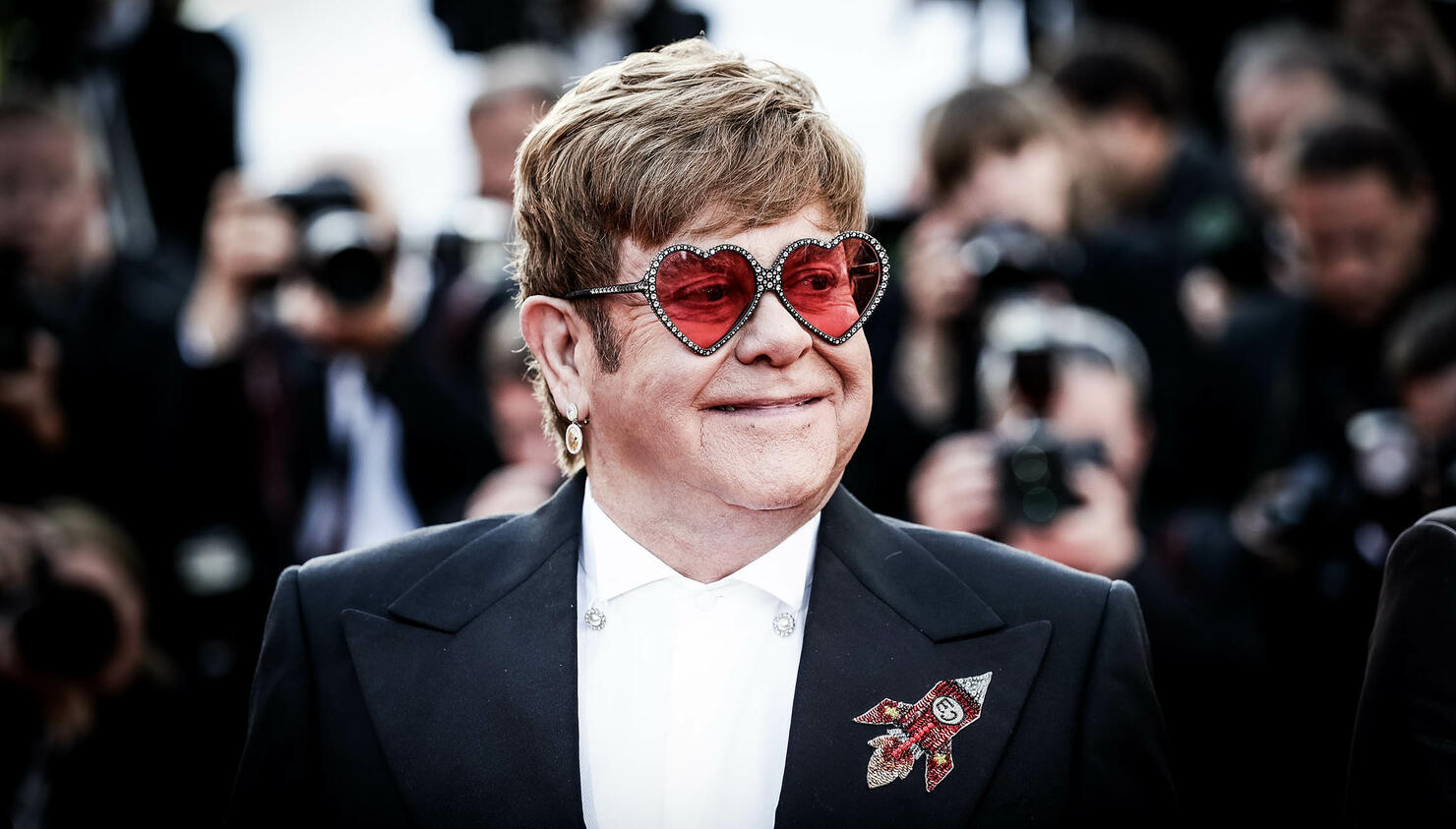 Elton John is clearing the air about why it took him so long to agree to write a memoir and what finally convinced him to take on such a project.
The music legend's autobiography, Me, is due out October 15. During interviews regarding his recent biopic, Rocketman, John repeatedly expressed pride in the way the film handles some of the lowest points of his life.
John acknowledges that he has a lot of painful memories, and says he acted "completely disgusting" at many points in his life, but for the most part he can't help but laugh at moments throughout his career — particularly the early days.
In an essay included with the DVD of Rocketman, he recalled that he and songwriting partner Bernie Taupin were sleeping in bunk beds in his mother's house when they had their first hit song.
"Looking back at my career made me realize how ridiculous it was," he says, before noting an "inadvertently hilarious" journal entry from 1973 the really encompasses the whirlwind of his rise to fame.
"Woke up, watched Grandstand. Wrote 'Candle in the Wind.' Went to London, bought Rolls-Royce. Ringo Starr came for dinner."
John explains that he hand-waved the idea of a memoir for years because he feels nostalgia is like poison to an artist. He writes that he often avoided looking back on his accomplishments for fear of convincing himself "that everything was better in the past that it is now."
"If you start thinking that as an artist, you might as well give up writing music for a living and retire," he says.
As he previously explained in his farewell tour announcement, becoming a father changed a lot in his life. With children come questions, and John wanted to share his life experience with his two boys. He says the storytelling impulse brought him to the point of green lighting Rocketman and then agreeing to do a book.
Get more information on Me here.
Photo: Getty Images