The Definitive List Of All The Pumpkin Spice & Limited-Edition Fall Treats
By Emily Lee
August 27, 2019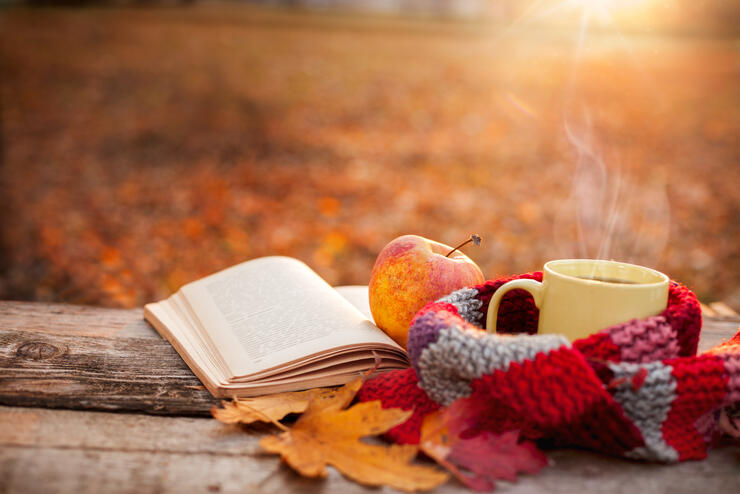 Happy PSL season! With the return of Starbucks' Pumpkin Spice Latte finally upon us, there's no denying that fall really is right around the corner. Though we might to cling to summer, all the pumpkin-flavored treats popping up definitely makes it easier to bid this season farewell until next year. You really can't go wrong with a Pumpkin Spice Latte, of course, but there are so many other amazing options to choose from, as well. Ready to expand your autumnal food/beverage horizons this fall? Offers.com put together the definitive list of all the pumpkin-flavored, limited-edition treats, as well as a few other items, you simply have to try this fall. Here's the full list:
Pumpkin spice drinks and food:
7-Eleven: The pumpkin spice beverage lineup is back for fall, including the pumpkin spice latte, mocha and coffee. Even better, any size Pumpkin Spice Latte or Coffee is just $1.
Cracker Barrel: The Pumpkin Pie Latte Crafted Coffee features pumpkin pie flavors, whipped cream and a sprinkle of pumpkin spice. Available iced or hot starting Aug. 26.
Culver's: The Pumpkin Pecan Frozen Custard features toasted pecan pieces mixed into Pumpkin Fresh frozen custard.
Dairy Queen: A seasonal favorite, the Pumpkin Pie Blizzard will hit menus in late August. This dessert blends pumpkin pie pieces with vanilla soft serve and is topped with whipped cream and nutmeg.
Denny's: Seasonal favorite pumpkin pancakes are returning for fall.
Dunkin': Pumpkin spice coffee, K-Cup pods, doughnuts, muffins and Munchkins donut holes return Aug. 21. And this season, there's a new menu item in the lineup: The Cinnamon Sugar Pumpkin Signature latte.
Disney World: Pumpkin Spice Beignets are back at the park until Oct. 31. And they're Mickey-shaped. They'll return to Disneyland in California Sept. 6.
Harry & David: Pumpkin Spice Tea (black tea with autumnal spices) is now available for shipment. Get 50 tea bags in a decorative tin for $12.99.
Kit Kat: Kit Kat Pumpkin Pie miniatures were unleashed on Aug. 1. Look for them on select store shelves. Supplies are limited.
PetSmart: The limited-edition Greenies Dental Treats in pumpkin spice flavor are now available at PetSmart. These all-natural chews clean your dog's teeth. Supplies are limited.
Pillsbury: Pumpkin Spice Rolls started returning to shelves in early August. Buy them at Walmart and use this coupon to get $10 off your online pickup order over $50 (doesn't have to be $50 of the Pumpkin Spice Rolls, but we won't judge you). Or sign up for a free trial of Instacart Express and pay no delivery fees when you order the rolls from your local grocery store.
Shakeology: The nutritional shake company's Pumpkin Spice flavor will return to the U.S. and Canada on Sept. 3. The vegan shake features cinnamon, nutmeg and ginger flavors. There's a five-carton limit per order.
Spam: This oddity will be available at Spam.com and on Walmart.com starting Sept. 23. See details.
Starbucks: The Pumpkin Spice Latte returns Aug. 27. Plus, Starbucks is introducing Pumpkin Spice Creamer you can add to your regular coffee, if the latte version is just too much. Or, try the new Pumpkin Cream Cold Brew Foam, made with vanilla sweet cream and pumpkin spice sauce, layered atop Starbucks Cold Brew. Starbucks is also offering scores of pumpkin treats, including scones, madeleines and muffins.
Steak 'n Shake: The Pumpkin Spice Milkshake is available for fall and features pumpkin syrup, clove, nutmeg and cinnamon.
Williams Sonoma: Pre-order Pumpkin Spice Hot Chocolate (a combination of Guittard semisweet chocolate shavings and warm pumpkin spices). You can order now from Williams Sonoma for October delivery.
Pumpkin Spice scents and beauty products
Pumpkin Spice Apparel
Non-pumpkin fall treats for those who are sick of pumpkin flavor
Which fall treat will you be trying this year?
Photo: Getty
Chat About The Definitive List Of All The Pumpkin Spice & Limited-Edition Fall Treats