50 Cent Responds To Fans' Complaints About The New 'Power' Theme Song
By Peyton Blakemore
August 28, 2019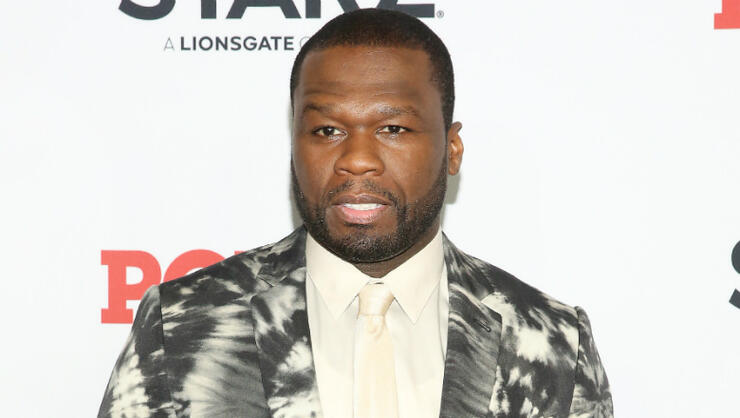 Power fans: 50 Cent has heard your cries and he's ready to bring back the original Power theme song.
During the premiere of the sixth and final season of the Starz show on Sunday (August 25), viewers were introduced to a remix of "Big Rich Town," featuring Trey Songz — a change from the original track, which is sung by Joe, that has been the theme song for the past five seasons.
Almost immediately fans took to social media to express their literal outrage of the new theme song, calling for 50 to "bring the original back."
"No! No! No!" comedian Affiion Crockett said in a video complaint about the new song. "50 you owe me $100,000 for my emotional f**king investment. It's been five years with the [same] theme song...go back to the original f**king song." Viral comedian Shiggy also blasted 50 for changing the song in a post that has gotten nearly 400,000 views.
50 later posted both reaction videos to his Instagram, writing, "😆😆😆this the kinda sh*t I'm waking up to. 👀y'all gotta chill out 🤦‍♂️what the f**k man. The F**k you doing 50 #lecheminduroi #bransoncognac [...] 👀man y'all motherf**kers crazy TREY gonna be mad at me if y'all keep this sh*t up, because he told me. We didn't need to change it. #lecheminduroi #bransoncognac."
After responding to the videos, 50 finally let fans know that he's working to bring the original track back. "I got you, just chill," he replied to a fan's demand to bring Joe's version of the son back on The Shade Room's Instagram account.
Joe also joined the conversation on Wednesday (August 28), captioning a photo of him with the words "The Voice Of Power" on it: "All in favor say I! FANS HAVE A LOT OF#power! Ya'll are amazing! Will hit y'all once I'm settled in AFRICA@50cent- ALL LOVE - (we made a classic!)#power#powerthemesong#therealjoethomas."
Guess 50 learned a good lesson: if it ain't broke, don't fix it.
Chat About 50 Cent Responds To Fans' Complaints About The New 'Power' Theme Song