Cardi B Reveals Why She Couldn't 'Shine' While Pole Dancing In 'Hustlers'
By James Dinh
August 28, 2019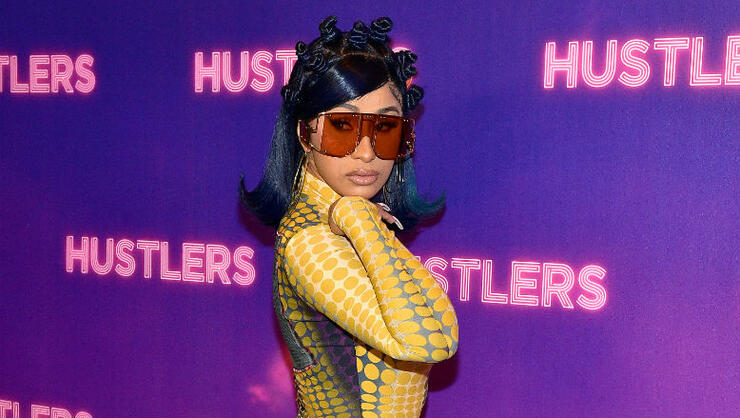 You'd think that Cardi B would have been able to tap into her skills as a pole dancer for her role in the upcoming film, Hustlers, but the rap titan was not able to flex as much as she wanted. That's what the chart-topper admitted during a recent interview with Entertainment Tonight and her reasoning just screams Cardi B.
During her recent press junket in Los Angeles, alongside co-stars Jennifer Lopez, Constance Wu, Keke Palmer and Lili Reinhart, Bardi admitted that she couldn't "shine" when it came down to her pole dancing skills. "You know what? I was really mad because let me tell you something -- when I did the movie, I just got my t**ties done and I got lipo, right? So I was like, 'This is my moment to shine, and I can't shine because I can't climb!'" Cardi recalled. "So I was mad. I was like, 'Goddamn it!'
Still, Cardi went to applaud Lopez for her moves even though they were together when the pop titan filmed one particularly scene. "When I did the club scene, right, I didn't get to see you. I saw you on the trailer. I was like, 'Oh sh*t! She really went off!'" the rapper said of Lopez. "She said she was training, I see it now, because everybody thinks it's so easy to do. No it ain't. You can't do it at home."
Hustlers hits theaters on September 13.
Chat About Cardi B Reveals Why She Couldn't 'Shine' While Pole Dancing In 'Hustlers'