Liam Gallagher Reflects On The 10th Anniversary Of Oasis' Split
By Katrina Nattress
August 28, 2019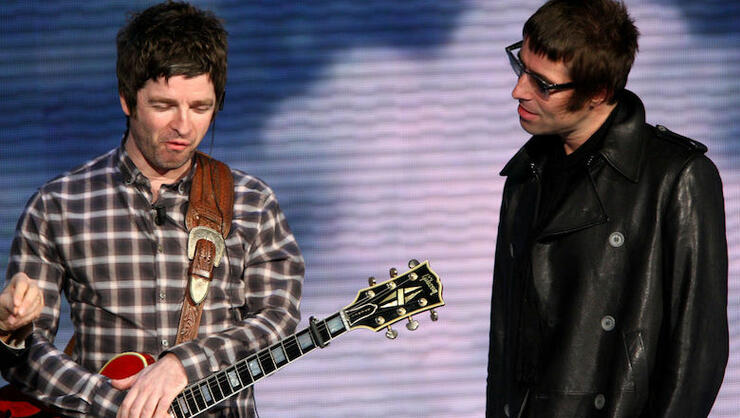 On August 28, 2009 Liam and Noel Gallagher allegedly got in a fight so big just before a show in Paris that it caused Noel to leave Oasis for good. On the 10th anniversary of that fateful day, the younger Gallagher brother reflected on the band's status during a recent interview (via NME), claiming "all was good" before the split.
"I can't believe it, mate. All was good in the world back then. Ten years ago, all was good in the world, and now it's all went, you know… But I think we're doing alright again, so it's all good in the world," he said, before taking the glass half full approach. "These things are meant to happen. These things are meant to try us, and what doesn't kill you makes you stronger, as Taylor Swift says."
As for what his brother's doing, Liam's not sure but has a good guess: "I wonder where he is in the world," he said. "I bet he's hiding in a cupboard somewhere in a really dark room."
Both Gallagher brothers are doing just fine for themselves post-Oasis. Liam is gearing up to release his sophomore solo album Why Me? Why Not. on September 20 and Noel Gallagher's High Flying Birds are dropping their new EP, This Is The Place, the following week. Though an Oasis reunion seems unlikely at this point, Foo Fighters petitioned to get the band back together during their Reading Festival set over the weekend, and Twenty One Pilots recruited Post Malone to help them cover the band's iconic song "Don't Look Back In Anger" at the Leeds Festival.
Photo: Getty Images
Chat About Liam Gallagher Reflects On The 10th Anniversary Of Oasis' Split