Megan Thee Stallion Slams Trolls Questioning Her VMA Win
By Peyton Blakemore
August 28, 2019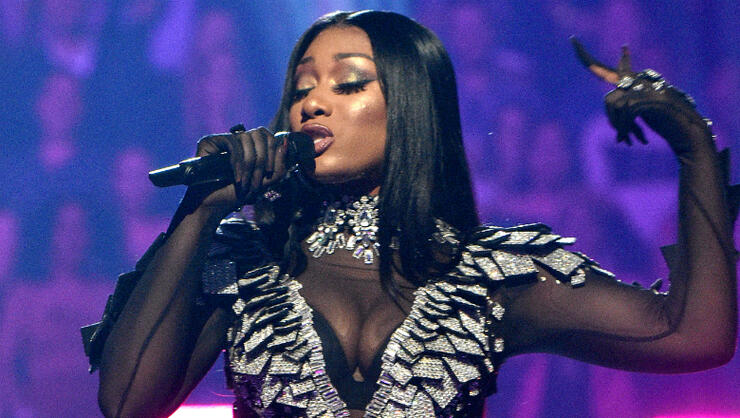 Keep your Megan Thee Stallion hate to yourself!
The "Hot Girl Summer rapper" was forced to address haters after people started to question her recent Video Music Award win. "For you silly mfs questioning how we won a VMA ... the award was for a song ... "POWER ANTHEM" the PEOPLE VOTED💁🏽‍♀️ hotties have pull," she tweeted on Tuesday (August 27), just hours after the 2019 VMAs.
As fans know, the Houston rapper won Power Anthem for her latest track "Hot Girl Summer" with Nicki Minaj. However, since the song was only released earlier this month, many criticized Megan for the win since she won a VMA for a song with no video.
Nicki though stood up for Meg and their hot track, tweeting, "AND WHAT ABOUT IT?⁉️⁉️⁉️⁉️‼️‼️🧐 THANK YOU GUYS for voting for #HotGirlSummer We fkng love you. 😛😘."
One Nicki fan perfectly summed up how Meg and Nicki got the win like this: "Barbz literally finessed a way to clickbait hundreds of THOUSANDS of people into voting for Hot Girl Summer and got Nicki a Video Music Award for a song that doesn't even have a music video out... I don't wanna hear it, most iconic fan base PERIOD."
Megan and Nicki released "Hot Girl Summer" on August 9. The track, which also features Ty Dolla $ign, quickly climbed up the charts debuting at #1 on the US Rolling Stone 100, marking the first number one for each artist, and the first female collaboration and fourth overall song to reach the top of the chart.
The queens of Summer 2019 are set to release the single's music video any day now. Meg even teased a clip from the video on Tuesday. "Coming soon," she captioned the clip. Check it out HERE!
Chat About Megan Thee Stallion Slams Trolls Questioning Her VMA Win