John Fogerty Notes "Amazing" Thing About Woodstock He Can't Understand
By Andrew Magnotta @AndrewMagnotta
August 29, 2019
Despite Woodstock's many flaws, John Fogerty is proud to have played a part in the groundbreaking festival with his band at the time, Creedence Clearwater Revival.
CCR was one of the biggest bands in the country in the Woodstock era — having released two hugely successful albums, with one more on the way by the time the festival came around. The band was the first act to sign a deal to play Woodstock, and news of its signing is credited to have encouraged Woodstock's other legendary acts to agree to play the festival.
While the Rock and Roll Hall of Famer remembers being struck by the atmosphere of "chill" in the audience, despite a lack of food, shelter and general security, there's one thing he still doesn't understand about the hundreds of thousands of people who attended.
"Before I got there, it had rained a lot, like a torrential rain on Friday," Fogerty recalled in a clip posted to his YouTube channel. "But the kids were weathering that very well. People seemed happy ... kids who'd just left their home from somewhere. Half a million people, and not one person brought an umbrella. Amazing. Or much food! They just weren't prepared; they just kind of went like they were going to a baseball game or a picnic."
Fogerty has expressed mixed feelings about Woodstock over the years, most notably with his reluctance to allow CCR's set from that historic weekend to be released until earlier this August. This year, he's happily addressed his recollections from the festival and even clarified that he has indeed even forgiven the Grateful Dead for getting too high 'sabotaging' CCR's prime time slot Saturday night.
Watch the full video in the player above or here.
The singer-songwriter has been celebrating Woodstock all summer on tour. Get all his live dates here.
Photo: Getty Images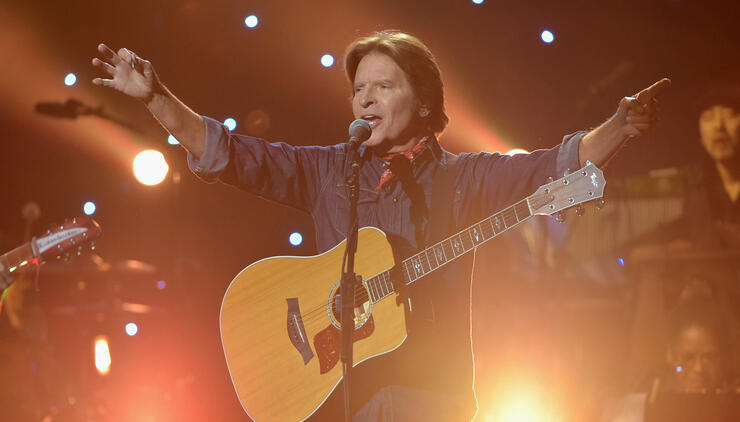 Chat About John Fogerty Notes "Amazing" Thing About Woodstock He Can't Understand