John Fogerty Wants To Recreate Creedence Clearwater Revival's Woodstock Set
By Andrew Magnotta @AndrewMagnotta
May 1, 2019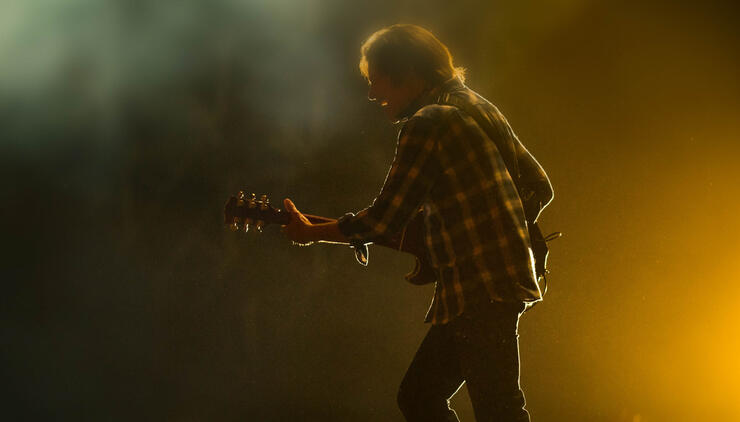 John Fogerty says he was paid in advance for his participation at this summer's Woodstock 50 festival, but with the fate of the anniversary festival in doubt, he's revealed what he hoped to do with the performance.
Fogerty's original Woodstock set with Creedence Clearwater Revival in 1969 is one of the legendary festival's long-lost artifacts, having been excluded from the acclaimed festival documentary and ensuing compilation albums.
The singer/songwriter confirmed earlier this month that he's set aside his longstanding feud with his surviving-CCR band mates in order to release material from their original Woodstock set.
But as one of a handful of original Woodstock performers invited back for Woodstock 50, Fogerty told Rolling Stone that he has a special plan for the performance: He wants to recreate CCR's '69 set with his band, complete with the same 11-song setlist and the same Rickenbacker guitar he played all those years ago (which his wife tracked down and bought back for him in 2016).
The Rock and Roll Hall of Famer conceded that he's seen red flags along the way, calling into question Woodstock 50's viability. But he says some adversity doesn't mean the festival is dead.
"You got the sense there was some shakiness to this whole thing," he said. "But the first Woodstock happened more by people wishing for it to happen than any effort of great organization."
If Woodstock co-creator Michael Lang can persevere and make the 50th anniversary a reality, Fogerty says he'll be there.
"It's not every day you get to go back to a 50-year reunion," he pointed out.
But if Woodstock 50 falls through, Fogerty won't keep his fee; he'll donate it to benefit military veterans.
Rumors of problems with the planning of Woodstock 50 have persisted since Lang announced the festival in January.
On Monday, the festival's biggest investor announced it was withdrawing, leading to confusion as to whether Woodstock 50 will come to fruition.
Lang, however, was resolute in a statement the following day that Woodstock would simply find new sources of funding and proceed as scheduled.
Photo: Getty Images
Chat About John Fogerty Wants To Recreate Creedence Clearwater Revival's Woodstock Set