Bebe Rexha Drops New Song 'Not 20 Anymore' On 30th Birthday
By Hayden Brooks
August 30, 2019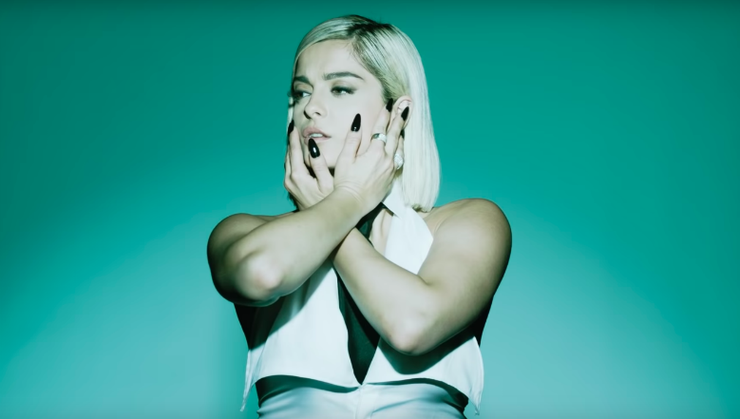 Bebe Rexha takes a stand on her new song, "Not 20 Anymore," which dropped on Friday (August 30), the pop star's 30th birthday.
The single hears the star hit back at the pressures that come with growing up. "Not 20 Anymore" was produced by The Monsters & Strangerz, and remains just as bold as the star's personality. "No, I'm not 20 anymore (20 anymore)/ Don't try to make me feel insecure/ 'Cause I'm aging like wine I get better with time, yes, I do (Yes, I do)," she sings passionately during the soaring hook.
In an interview with PEOPLE, Rexha said that she was really scared to pen the track, but for that very reason, she was convinced to put her feelings to paper. "I was talking to my friend, and I really wanted to write about the things I'm scared of, my insecurities, so that's where it came from," she said. "The songs are a series of things I'm super insecure about: Will I end up being alone? The way that I look. Losing all my friends. Just a whole bunch of things that I'm insecure about that I've now made into songs. I'm a drama queen. I love drama."
As we previously reported, Rexha was the subject of some headlines when she called out a male executive, who told her that she was getting "too old" for her music. "I recently had a MALE music executive tell me that I was getting too old and that my brand was 'confusing.'" she confessed. "Because... I'm a songwriter and I post sexy pics on my Instagram and that's not what female songwriters are suppose to do, especially for my age. I'm 29."
Similar to her mindset, Rexha's career is also aging like wine. Not only is she set to perform a hometown show at Madison Square Garden as she opens up for the Jonas Brothers on Friday, but the pop star took home her first-ever Moon Person at Monday night's 2019 MTV Video Music Awards, winning the Best Dance Video for her collaboration with The Chainsmokers on "Call You Mine."
Photo: YouTube/Bebe Rexha
Chat About Bebe Rexha Drops New Song 'Not 20 Anymore' On 30th Birthday