Katy Perry's Adorable Puppy Nugget Stars In "Small Talk" Music Video
By Taylor Fields
August 30, 2019
"Small Talk" may be a break up song, but the music video doesn't have the storyline you might expect — and it stars Katy Perry's adorable pint-sized pup Nugget.
In the visual, Katy and Nugget participate in the "Mutt Ball" — similar to the star-studded Met Ball, but with cute puppies (which automatically makes it so much better). Well, spoiler alert, the singer in and her dog win the competition, and Perry meets and falls for a very handsome man who is also there to compete with his dog. Eventually, as Perry and her beau's relationship heats up, Nugget feels left behind.
LOOK AT THIS FACE. LOOK AT THAT SINGLE TEAR. HOW COULD YOU EVER?!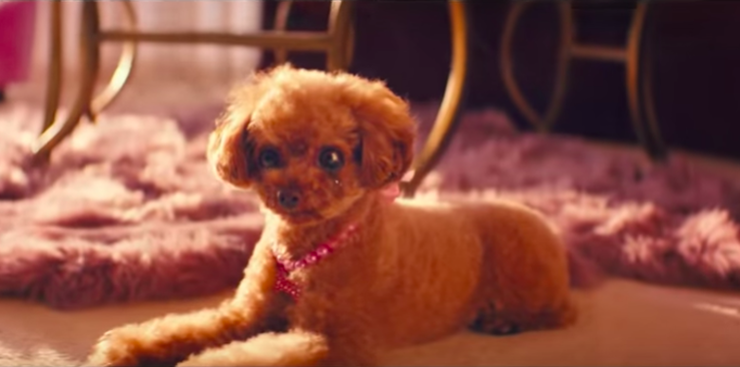 Katy could obviously never, ever forget about Nugget, and when her man moves in, he brings his canine BFF along with him, and now not only does Nugget have Perry's love, she also has a new puppy pal (or maybe more?).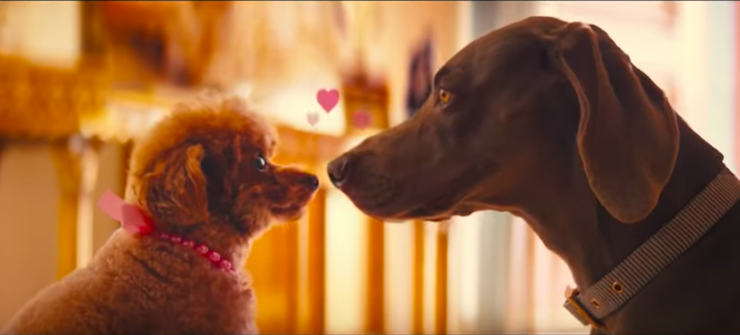 ONE HAPPY FAMILY. IT'S SO WHOLESOME.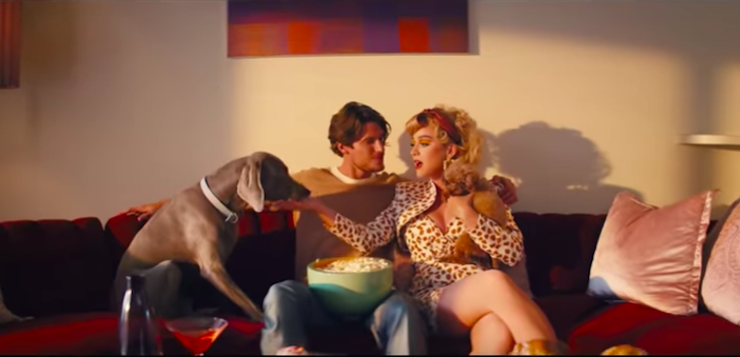 Katy has been giving a fans a look inside the making of the music video during a few short teasers this week, from coming up with cute canine-themed idea, to a few sneak peeks during filming. In one of the videos, the pop star said of having Nugget be the star, "She is now the star of the show. It actually was a little bit like her biopic, but the other star dog became a diva, and Nugget had to step in and play her own part. But, she was always meant to be a star."
Co-produced by Charlie Puth, "Small Talk" is Katy's followup to her previous 2019 solo single "Never Really Over," and her collaborations with Daddy Yankee ("Con Calma") and Zedd ("365"). While the pop star hasn't confirmed a new album thus far, she has revealed she's been making songs to share with fans and recently shared during an Australian radio interview, "I'm not making a record but I'm still writing songs and going into the studio. I definitely have a couple of songs that I really love and I'm excited to share with the world in the very near future."
Watch Katy Perry's official "Small Talk" music video above.
Chat About Katy Perry's Adorable Puppy Nugget Stars In "Small Talk" Music Video